---
Articles by Period
Journals & Publications
HA Podcast Series
Local History Month
The Great Debate
Links, Reviews & Visits
Support the HA
Make a donation
Publication date: 26th April 2010
Herbert Art Gallery Coventry - History Centre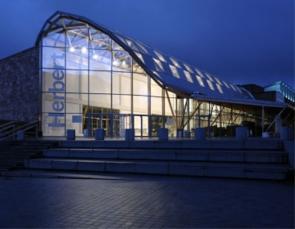 The Herbert Art Gallery
Herbert Art Gallery and Museum's brand new History Centre is a treasure trove of information on the history of Coventry and its citizens from medieval times to the present .
The huge range of original documents includes books, maps, newspapers, electoral registers and building plans. Photographs, oral history, microfilms and internet sources provide further evidence on the history of the city and the people who have lived there.
Whether you're researching for school or college projects, university dissertations, family history or just want to know more about the history of your house, the History Centre is an invaluable free resource and an essential destination.
Currently the History Centre is open Tuesday to Saturday 10.30am - 3.30pm. The service on Sunday is limited to the reading room only, with no document production from stores, but all other resources are available as normal.
To contact them directly with any enquiries please email historycentre@theherbert.org or telephone 024 7683 4060.
---