---
Articles by Period
Journals & Publications
HA Podcast Series
Local History Month
The Great Debate
Links, Reviews & Visits
Support the HA
Make a donation
Publication date: 13th June 2011 by G. R. Batho
Dutch Culture in the Golden Age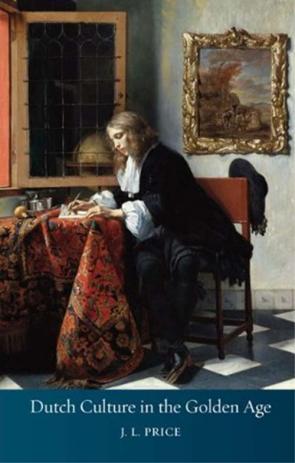 Dutch Culture in the Golden Age, J. L. Price (Reaktion Books, London, 2011) 288pp., hardback, £22, ISBN 978 1 861 898005.
The author, who is Reader Emeritus in History of the University of Hull and the eminent authority on the history of the Dutch Republic, modestly calls this 'an extended essay'.  Some essay - it examines art, literature, religion, political ideology, theology, science and culture and places many achievements of the Dutch in the seventeenth century ('the Golden Age') in their social context.  It was a period when the region underwent upheavals, notably politically but also geographically and economically.  Besides major innovations there were also reactionary forces at work and Price's new interpretation emphasises the paradox involved.  In short, it is a comprehensive study of Dutch culture in the broadest sense at the height of its historic and global influence.
The book has 32 illustrations from Ireland, England and the Netherlands, all black and white matt, no doubt to economize but consequently not as clear as one would wish.  As might be anticipated from the work of an outstanding scholar, it is fully referenced and provided with a select bibliography of publications from the UK, USA, and the Netherlands.  The preface makes it clear that Price considers his sources critically and acknowledges the omission of a discussion of music which played an important role.  He urges readers to add a sound track of metrical psalms and sea shanties.
The book is generally well produced and very reasonably priced.  It is the product of a true scholar and one imagines an especially nice man.
---