---
Publication date: 22nd December 2009
Archives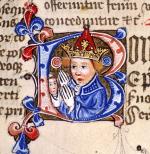 1. Local Archives 
Local Archives Offices contain an enormous amount of information including Census records, newspapers and property records. They are a useful point of call when either verifying information found on the internet or conducting deeper research beyond what is available on the main sources of family history such as the IGI or Census online.
To access the Local Archives offices you need to find out which one is closest to you or whether you need to access an office near where your ancestors lived. You should work this out by utilising the primary sources (referred to above) first of all to plot out a rough guide indicating the area in which your ancestors lived. Once you have done this you can look at the offices. The addresses for these may come up if you do a search on 'Local Archives Offices' or you could also look on the local council website as these often include a link.
Your Family Tree have produced a series of useful guides to help you with the following:
Using Your Local Archive Office
Using Online Resources to Research
How to use the International Geneaogical Index
2. Regional Archives
Archives Wales online catalogue allows you with a single search to obtain information about more than 7,000 collections of historical records in the holdings of 21 archives in Wales. These archives are open to the public and you can use this site to plan your visit and find out more. Archives Wales forms part of the UK's National Archives Network.
The National Archives of Scotland
In the National Archives of Scotland (NAS) you will find records created by Scottish government from the 12th century until the present day, along with private records created by businesses, landed estates, families, courts, churches and other corporate bodies.

The NAS is not the only place which holds historical records in Scotland. Important family history records (including birth, death and marriage registers, and census returns) are held in the General Register Office for Scotland. Many of Scotland's local authorities, universities, health boards, and other corporate bodies also keep historical records and maintain archive services. Some government records relating to Scotland are held by The National Archives (in London). Find out more about records held by the NAS and elsewhere.
The Public Records Office of Northern Ireland
The Public Record Office of Northern Ireland (PRONI) is the official archive for Northern Ireland. It aims to identify and preserve records of historical, social and cultural importance and make them available for the information, education and enjoyment of the public. PRONI is the official place of deposit for public records in Northern Ireland.  
In addition, it collects a wide range of archives from private sources.  PRONI also advises on and promotes best practice in archive and records management to ensure that today's records will be available for future generations.
3. The National Archives
The National Archives is the UK government's official archive, containing over 1,000 years of history. As the government's national archive for England, Wales and the United Kingdom, they hold over 1,000 years of the nation's records for everyone to discover and use.
What they hold Discover what records they hold, and where to find those held elsewhere.
Looking for a person? Use these research signposts to find sources which will help you trace a person's history.
Looking for a place? Follow these signposts to unravel the history of places, including towns and villages, prisons, workhouses and foreign countries.
Looking for a subject? Use their signposts and in-depth research guides to explore the First World War, health policy and other subjects.
Catalogues and online records Access their online Catalogue and a wide range of databases to help you search and find records.
Understand the archives Find out how to make your research more productive, read old handwriting and even learn some Latin.
Get involved Share your knowledge, apply for a job, volunteer, use our records commercially or tell them how they're doing.
4. The BBC Family History site is a great place to start if you want to research your family history:
What's in a Name? - Local Names
Family History Trail - Basic Research Tools
Genetic Genealogy - Your Testing Options
Tracing Military Records - Getting Started
5. Using Written Archives to Discover the History of your House
Nick Barratt and the BBC have compiled a guide to researching the history of your house.
If you want to find out more about the history of your house, like all good detective stories, your research is likely to lead you down many avenues, some of which will prove to be dead ends. However, this guide should whet your appetite for research and introduce the main documents that you will need to consult to piece together the clues. These will include maps and plans, legal material, records for house occupancy, manorial records, tax returns and sources for 'national' events. In addition it is also possible to reconstruct the original interior appearance of your house through design registers, inventories and insurance records, and bring the past back to life.
BBC Guide to Researching the History of your House
6. Community Archives
Community Archives.Org.UK is a website that has been set up to support and promote community archives in the UK. It is run by the Community Archives and Heritage Group.
If you run an archive, please add it to the directory. If you're interested in community archives, please receive their newsletter and join them as a member.
Cataloguing How to catalogue your collection
Collections care Caring for your records
Funding Details of potential funders
How to set up a group Useful sources of information
Impact of community archives A 2006 report on the social impact of community archives, with case-studies and helpsheet
Links Useful organisations
---