---
Publication date: 5th January 2010
Librarian and Archivist CPD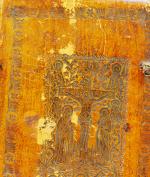 CILIP 
For great advice and information about working as a Librarian, Archivist or Information Professional you should have a look at the Chartered Institute of Library and Information Professionals (CILIP) website.
CILIP is the leading professional body for librarians, information specialists and knowledge managers. We provide practical support for members throughout their careers and speak out on behalf of the profession.
Their section on jobs and careers is an excellent resource for those who wish to start a career in this sector or those looking for continuing professional development.
Throughout your career there will be times when you need support, information and advice. You could be in education, job seeking, returning to work, thinking of a second career or currently unemployed.
CILIP's fortnightly Gazette magazine carries the best jobs for library and information professionals and is available both in hard copy and a Digital Edition. Jobs in Gazette are also published on the Lisjobnet.com website, along with latest jobs from CILIP's Infomatch recruitment agency, and an regular eAlert is available via a free subscription. For those seeking temporary positions, CILIP's Lisjobtemps.com website provides a complementary online service which is constantly updated and an ideal vehicle for employers.
Professional development underpins every successful career. CILIP members benefit from  Certification, Chartership, Fellowship, Revalidation and course accreditation to get their careers started and to make all their achievements and learning count.
CILIP awards its Seal of Recognition to providers of Continuing Professional Development activities for the library and information community.
CILIP Training and Development...
Society of Archivists 
The Society of Archivists is another organisation which can provide you with great advice and information.
The Society of Archivists is the principal professional body for archivists, archive conservators and records managers in the United Kingdom and Ireland.  It was founded in 1947 as the Society of Local Archivists, and renamed the Society of Archivists seven years later because its membership had already expanded to include archivists working outside local record offices.  Its total membership now stands at over 1800 individuals and organisations, based across the United Kingdom and Ireland and elsewhere in the world.  
The principal aims of the Society are: to promote the care and preservation of archives and the better administration of archive repositories; to advance the training of its members; and to encourage relevant research and publication.  It achieves these aims through the work of its Council and its various Committees, Groups and Regions, and through its role as the voice of the three professions.  The Society advises, submits evidence and makes comment on matters of professional concern to people or organisations whose activities affect archives and records.
A Career in Archives: Advice on how to become a professional Archivist...
This section of the Society of Archivists website is dedicated to helping anyone working in archives, records management or conservation develop their skills and career. It will also help anyone considering a career in archives, records management or conservation to get an idea of what to expect.
Archives and Records Management Qualifications...
Continuing Professional Development...
Continuing Professional Development: Developing Excellence Booklet...
The University of Manchester Career Service offers some great advice regarding obtaining qualifications in this field and where to look for jobs in libraries and archives.   
---