---
Articles, Journals & Publications
Curriculum
Trainee, NQT & Teach First
CPD, Guides & Support
HA Podcast Series
HA Competitions
Links, Reviews & Visits
World War 1

The UK's leading professional journal for secondary history teachers, up to and including sixth form colleges.
Support the HA
Make a donation
Publication date: 22nd September 2009
Voices of History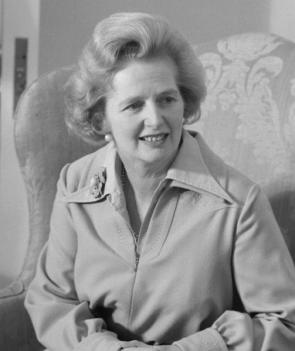 Margaret Thatcher elected as Leader of the Opposition on 18 September 1975.
Voices of History: Listen to some of the British Libraries recordings of some of the most significant leaders and historical figures of the last 150 years...
Those included so far:
Argentina invades the Falklands (1982)
To the old soldiers of Balaclava (1890)
Christabel Harriette Pankhurst
Votes for women! (1908)
The famous 'People's Budget' (1909)
In memory of Comrade Yakov Mikhailovich (1919)
Christmas speech on the wireless (1932)
What it means to be British (1937)
Message to the children of Britain (1940)
Japanese attack on Pearl Harbor (1941)
On nuclear disarmament (1959)
---