Your HA Webinar Calendar 2020: Covid-19 update
By Mel Jones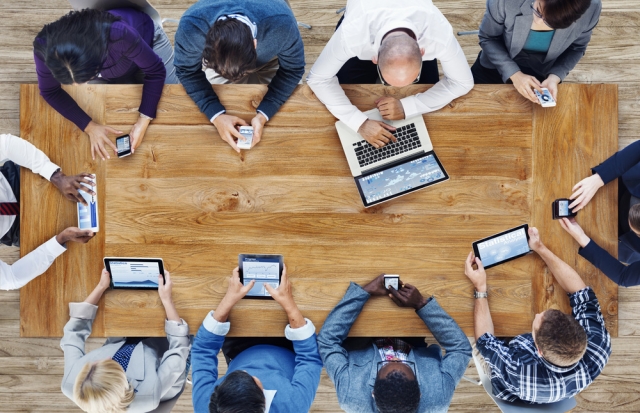 Primary webinars | Secondary | Student | General interest
We know that it's not easy for teachers to get out of school or have budgets to afford a plentiful supply of CPD under normal circumstances.
At present we find ourselves in an unprecedented situation and we know that while many teachers continue to provide a frontline service, all non-essential contact, including face to face teacher CPD has been cancelled or postponed. Some teachers are self-isolating and unable to leave their homes.
We know how essential your CPD is to you and that is why we have worked to provide a wider range of remote learning webinar based CPD to keep you going in these difficult times.
That's the beauty of the webinar – it doesn't matter where you are; you and your colleagues can benefit from the best subject-specific CPD.
HA webinars coming this year
Keep checking for new webinars coming up as we will add to the list as new webinars are agreed. Please note that for all webinars we recommend listening live in order to interact with the presenter, but if you can't participate live then a recording will be made available.
If you have suggestions of webinars that you'd like us to develop, please email Mel Jones on melanie.jones@history.org.uk. To register your interest please email Maheema Chanrai on maheema.chanrai@history.org.uk.

Primary

Book now:
Primary subject knowledge webinar series: Boosting subject knowledge at Key Stage 2
We are pleased to announce a new series of subject knowledge webinars aimed specifically at teachers of primary history. This series, presented by Alf Wilkinson and Andrew Wrenn, aims to develop primary teachers' subject knowledge covering all topics on the National Curriculum. Find out more:
Secondary
Book now:
Diverse histories in the secondary curriculum in the 2020s: new ideas and resources for transforming students' knowledge and historical thinking
We are pleased to announce a new series of webinars in partnership with Justice to History aimed at teachers working with Key Stages 3 and 4. Making school history relevant as well as rigorous is our priority and school leaders will want their history department to be at the cutting edge of work that is developing the subject in innovative ways. It is recognised that diversity in history should not be slotted into a traditional curriculum in a monthly festival, but strongly embedded throughout a school's framework and this course will help you to do that.
The course will begin with a free webinar on Diversifying or Decolonising: What should we be doing with the history curriculum in the 2020s? on 22 July 2020. In the autumn term, the series of four webinars will each explore a key theme, including a case-study of one historical enquiry that exemplifies the general ideas and principles applicable to the theme. The four themes covered will be:
'What's the wisdom on…' webinar series
We have launched a brand-new series of webinars designed to support virtual department meetings, based on the popular Teaching History feature 'What's the wisdom on…'. In each webinar, our experts Dr Katharine Burn, Helen Snelson and Christine Counsell use their professional expertise and experience to provide a structured discussion about a different concept or issue in history teaching. You can access the first two film recordings here:
Student
A-level revision webinars
This year, in partnership with Royal Holloway University of London, we have been running a series of A-level revision webinars. We know that students may be wanting to keep their knowledge fresh so with the kind permission of RHUL, we have have decided to make all webinars in this series open to all to listen to. You can access the recordings here:
Writing historical fiction
Students and teachers can view our webinar recording on writing historical fiction with author Tony Bradman, whose book Anglo Saxon Boy (Walker Books) won the Historical Association's Young Quills award in 2018 in the 'ages 7-9 years' category.
General Interest

HA Virtual Branch
In the absence of being able to attend a face to face lecture or HA branch talk, we have created a virtual HA branch full of webinars. Starting now and continuing over the coming months, the HA virtual branch will be the place to go for your subject knowledge fix! Some of these will be pre-recorded and some will allow you the opportunity to listen live and type your questions to the historian presenting. For pre-recorded talks, in some instances the presenter has agreed to offer a live Q&A on Twitter. Your HA virtual branch will be open to all – whether you are a member or not; for teachers and students alike.
Over the next two weeks our pre-recorded virtual branch talk comes from Dr David Brydan, who discusses the Spanish Civil War and Franco's Spain. This talk will be available until 24 July at the following link:
https://bit.ly/spanishcivilwardb
To access the recording of the talk, click on the link above and it will open in a new window. Please note that you will need to download the Adobe Connect application to view the recording. We recommend you view on a desktop or laptop for best results.