HA Conference is going virtual for November 2020!
Book now for the year's best virtual history conference
Published: 1st September 2020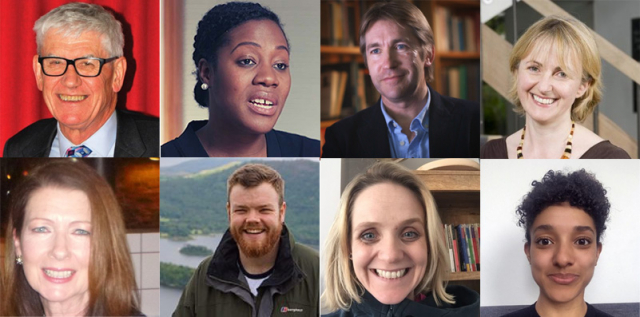 HA Conference goes virtual with over 40 speakers
Wednesday 11th to Saturday 14th November 2020, online
Outsiders might think that those who love history do so because they want to live in it. People might think we are all old tea-drinking, tweed-wearing, vintage-print-adoring book obsessives – but NO, we are clearly hip and modern because we have handled the switch to digital provision over this Covid-19 period with ease (sort of).
And to prove it we are not cancelling our conference – rather, because of the risks to adults meeting in large groups we are doing it virtually. This includes multiple pre-recorded lecture and workshop choices, plus live Q&As and discussion groups. As the talks are pre-recorded they will be made available to delegates in early November, over a week before the virtual conference begins, and can be listened to at your convenience.
Keeping many of the speakers and workshops that were originally scheduled for HA Conference in May 2020, lectures will include the speakers Professor Jonathan Phillips who will be talking about the Crusades and Professor Tony Badger who will be giving his last Presidential Lecture – on US political history (a few weeks from the latest US election).
Sessions will include speakers on content knowledge as well as pedagogical skills covering a wide range of areas such as medieval history and big picture history. Not afraid to tackle the difficult issues of our time, there will be sessions on diversifying your curriculum. There will importantly also be sessions on knowledge and understanding of African history and Black British History.
Speakers include Christine Counsell, Paula Lobo, Richard McFahn, Robin Whitburn, Sharon Aninakwa, Hannah Cusworth, Paige Richardson, Rob Nixon, Bev Forrest and Arthur Chapman, plus many more.
As always there is something for everyone – from the enthusiast history lover to the professional classroom teacher in primary or secondary education. With over 40 speakers and over 35 lectures and sessions spread over four days this is going to be the best virtual history conference of 2020 – perhaps ever!
Book now and see the full programme via the links below:
Links: