Flodden lecture write-up - Glasgow & West of Scotland Branch
Published: 7th November 2013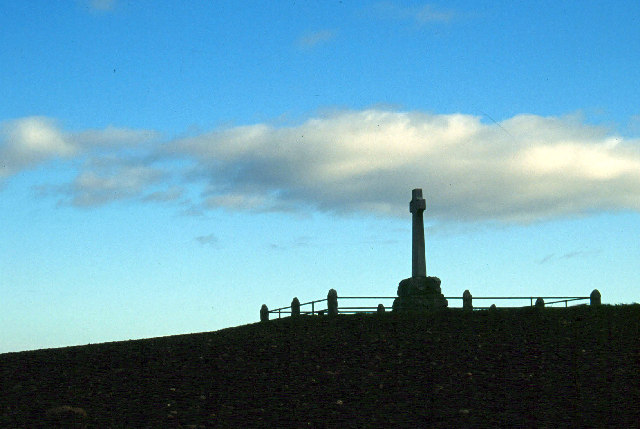 Speaker: Dr. Christopher Burgess, Flodden500 Archaeology project
Our first meeting of 2013-14 got us off to a flying start with Dr. Chris Burgess' historical and archaeological power point presentation on Flodden. Firstly, he sketched out the European context - a war involving the Papacy, France and England - and how James 1V allowed himself to be dragged into the conflict.
Chris went into the original sources, both written the day after the battle. He found two lines overlooked in the report of the "encontre." This interpretation of the battle is at odds with traditional accounts of the Scots charging from the higher ground. This English report notes the orderly groups of Scots pike men marching in sequence to a steady drum beat "in the German fashion" - and then chaos ensued.
At this point, Chris applied archaeological methods to investigate the so far inexplicable disaster. He started by walking down the hill, after heavy rainfall for two weeks, just as before Flodden. At the foot, his feet sank into a morass, like the Somme. Digging explained how this happened: the clay substratum puddled and collapsed under the weight of the advance. (Earlier, any scouts would have found the land suitable) This happy marriage of close reading of sources and bringing archaeology into play was magical in revealing what actually happened.
In tracking the phases of the battle from aerial photography and archaeological finds, Chris outlined the wily strategy of Surrey's outnumbered force to bring the Scots to battle, by going behind their back, between their fort with heavy cannon on Flodden Hill and the Tweed. Cut off from their line of retreat, the Scots had a choice: to surrender or to fight.
The whole campaign then has telling parallels with World War 1 - the trench fortifications on the hill, constructed as in World War 1; the pipe guns composite projectiles exploding like shrapnel through the Scots pike men marching down into a morass. The Scots casualties over an hour and a half (Nearly two per cent of the population) were comparable to those of World War 1 over four years.
The unexpectedness of Surrey taking his army across an unguarded ford round the back of the Scots was Chris concluded similar to the 1940's blitzkrieg. James 1V prided himself on his state-of-the-art material - huge canons, French arquebusses and longer pikes - none of which lived up to expectation. Such are the fortunes of war -being outflanked, and marching into a hidden bog. His exclusive use of photographs enabled Chris to show a non-specialist audience archaeology in action.
Attendance: 32