Webinar: Using oral history in the classroom
In partnership with the Oral History Society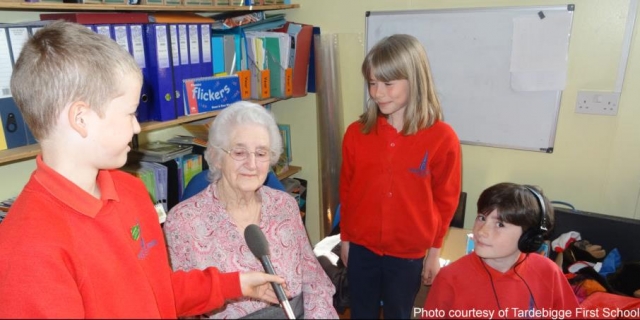 Collecting, recording and sharing memories: using oral history in the classroom
Event Type: CPD
Takes Place: 12th November 2020
Time: 4:00pm - 5:00pm
Venue: Online
Description: Have you ever thought about using or making audio recordings to engage your class in a history topic? Whether it's a major event such as Spanish Flu or Evacuation, or an exploration of what your community or school used to be like, the impact on students of questioning and listening to people who were there can be extraordinary. In this webinar, oral history producer Julia Letts will discuss how oral history can fit into the curriculum; where to find good audio clips and other classroom resources, how to set up and manage your own school memory-collecting project, the costs, the legal and ethical considerations, and what equipment you'll need. The session will be full of practical ways to engage students and teach interviewing techniques. There will be tips on how to get your local community on board and what you can do with the material you collect (from a simple exhibition, to a school play, film, podcast or piece of art).
How to book: Booking online via the Eventbrite link below.
Price: Free and exclusive to HA members.
Email: events@history.org.uk
Website: https://www.eventbrite.co.uk/e/120209312289
Lecturer: Julia Letts, Oral History Society
Categories:
Course