Webinar: Putting pen to paper: Encouraging low attainers to feel the power of writing
Webinar 5 of 7 in series: History for all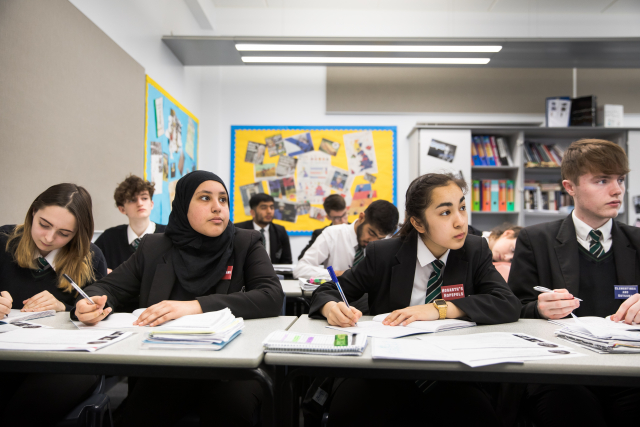 Event Type: CPD
Takes Place: 12th May 2021
Time: 4pm–5pm
Venue: Zoom
Description: This webinar is the fifth in our series History for all. We are often told that low attainers find history hard because of 'all the writing' that our subject involves. Sometimes the temptation is to move away from writing to make things 'easier'. This session, led by Katie Hall, will look at diagnosing what makes historical writing difficult for low attainers and how to plan for allowing access to this vital part of history. It will contain some practical ideas for using writing to empower low attainers by looking at techniques of structuring, language and deployment of ideas.
How to book: Book for this webinar only on Eventbrite using the link below, or book multiple webinars in the series at a discount at: https://www.history.org.uk/go/historyforall-form
Price: £30 HA member, £50 non-member (plus VAT/fees). A discount is available for block bookings of multiple webinars in the series.
Email: events@history.org.uk
Website: https://www.eventbrite.co.uk/e/140058692319
Lecturer: Katie Hall
Comments: This webinar is part of the Historical Association webinar series History for all. A discount is available if you book multiple webinars in the series. For more information see www.history.org.uk/go/historyforall
Categories:
Course