Mayflower Lives - Building a New Jerusalem in the New World
Virtual Branch talk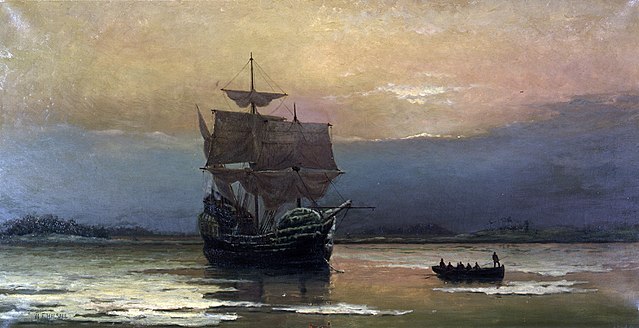 Event Type: HA
Takes Place: 5th May 2021
Time: 7.30pm
Venue: Online
Description: In May we are pleased to be joined by Martyn Whittock, historical speaker and writer of numerous history books who will be speaking on Mayflower Lives. In 1620, 102 ill-prepared asylum seekers landed two months later than planned, in the wrong place on the eastern coast of North America. By the next summer, half of them were dead. Yet, from this inauspicious beginning, the impact of the Mayflower settlement still resonates 400 years later. By examining the dramatic story of this little community, we can explore key aspects of why this venture occurred; its significance within the English settlement of North America; the impact on Native American communities; and why Plymouth Colony came to play such a major role in the cultural DNA and mythology of what became the United States.
How to book: Via Zoom link below
Price: Free and open to all. A recording of the talk will be made available to HA members.
Email: enquiries@history.org.uk
Website: https://us02web.zoom.us/webinar/register/WN_ms_QBYoNRmK0dQcMzDXfMw
Organiser: HA
Lecturer: Martyn Whittock