Calum E. Douglas on The Secret Horse Power Race: Western Front fighter engine development
Virtual Branch talk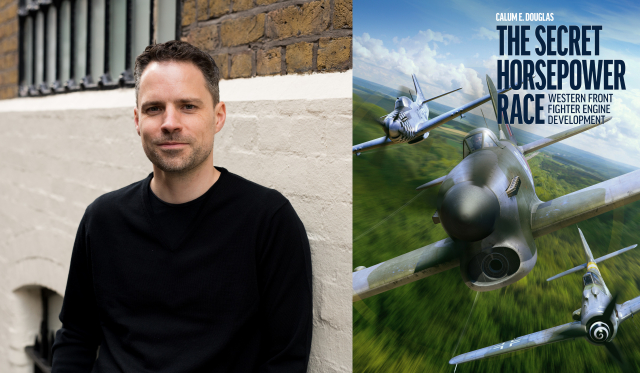 Event Type: Branch
Takes Place: 4th August 2021
Time: 7.30pm
Venue: Online
Description: Calum E. Douglas will join us in conversation about his book 'The Secret Horse Power Race' about World War 2 aviation engine development in Europe. His book explores the fight to be the best engineers during wartime and how that was crucial to winning the technology battle that could help to dominate the skies. Following six years of research and writing, the book has been a huge success amongst those with an interest in aviation and technological history, military historians and anyone keen to know how the conflicts of the twentieth century have made huge differences to all our lives. In this talk we will discuss the writing of the book and some of the key themes that it addresses. Calum E Douglas is a trained mechanical engineer specialising in piston engine design and development who is just as interested in how technology developed and impacted on history as he is in the machines themselves.
How to book: Via Zoom using the link below
Price: Free and open to all. A recording of the talk will be made available to HA members.
Email: enquiries@history.org.uk
Website: https://us02web.zoom.us/webinar/register/WN_zKKbKuKgTCyKECTPqyyJhg
Organiser: HA