Oxford Branch Programme
Branch Programme
By Vivienne Larminie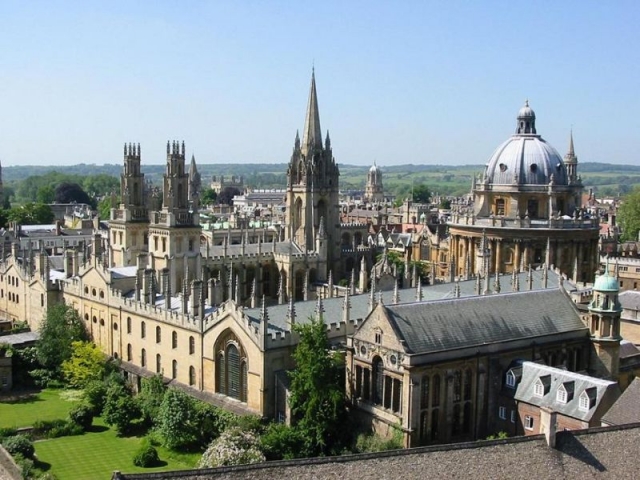 Oxford Branch Programme 2018-19
Below are the events already confirmed for Oxford Branch. We're sorry that a number of talks have yet to be finalised - the Branch plans to have meetings in January, February and March but full details have yet to be confirmed. Information will be uploaded here as soon as they are!

Entry to meetings is free for HA members, non-members £2 per meeting. Associate membership of the branch is £10.00, couple at the same address £15.00, full-time students under 30 £6.00. Schools wishing to bring groups of students to meetings will be asked to pay £10 for the group.
For any further information please contact Dr Vivienne Larminie, branch secretary, 81 Old Road, Headington, Oxford, OX3 7LA or email vivienne.larminie@history.ox.ac.uk.
Tuesday 26 September 2018

4.15 pm Headington School, Headington Road, OX3 7TD
Using Films as Historical Evidence
Dr Matthew Grimley, Merton College, Oxford
And
Using Photographs as Historical Evidence
Dr Jaanika Vider, School of Anthropology and Museum Ethnography,
University of Oxford
Tuesday, 27 November 2018

4.15 p.m., St Gregory the Great School, Cricket Road, Oxford OX4 3DR
Order and Anarchy, State and Society: Arguments within Chinese Communism
Dr Mark Baker, Balliol College, Oxford
and
Merze Tate: Cosmopolitan Woman, Diplomatic Historian
Professor Barbara Savage, Harmsworth Visiting Professor of American History, Oxford University
(Vernie Merze Tate (1905-1996) was the first African-American woman to study at Oxford, and in the course of a trail-blazing career in the US and globally became a university professor and expert on diplomary)
.
Tuesday, 5th February 2019
4.15 p.m., The Cherwell School, OX2 7EE
Philip II and the Catholic Reformation
Dr Cecilia Tarruell, Oriel College, Oxford
and
Art and politics in the palaces of Elizabeth I
Dr Tracey Sowerby, Keble College and History Faculty, Oxford
.
Sunday 28 April 2019

2.30 pm visit to Jesus College led by Dr Felicity Heal
Tuesday 21 May 2019

8 pm, History Faculty, George Street, OX1 2RL
Title to be advised
Prof. Tony Badger, Clare College, Cambridge, President of the Historical Association
The Fifteenth Marjorie Reeves Memorial Lecture, preceded at 7.30 pm by the Annual General Meeting of the Oxford branch.