Hull & East Riding Branch Programme
Branch Programme
By Sylvia Usher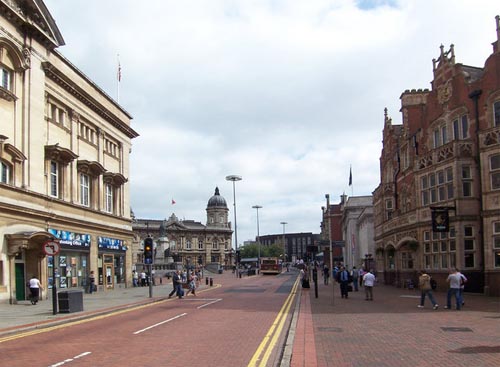 All meetings commence at 7.30 p.m. and are held in the Danish Church, Osborne Street, Hull HU1 2PN. Parking is available.
There is no need to book. There is no charge to members of the Historical Association or local Branch members. Visitors are welcome but are asked to contribute £2 each.
Contact: Sylvia Usher 01482 448065
PROGAMME 2018/2019
Thursday 25th October
Women, war and peace
Dr Lee Karen Stow (Photojournalist, researcher, work exhibited at the National Assembly of Wales, Cardiff, Museum of Liverpool, Hull University, and University of Georgia, USA)
Lee Karen Stow's research on the poppy as a symbol of remembrance began with Moina Belle Michael who first made silk and woollen poppies in New York in late 1918. It then covers women who suffered, e.g Edith Cavell, those injured in Hiroshima, Auschwitz survivors, women refugees over the past 100 years, those who fought, e,g. women who volunteered in World War 11 and are in the services now; peace builders, e.g. women clearing mines in Cambodia,
…………………………………………………………………………………
Thursday 17th January 2019
Julian the Philosopher: Caesar, Augustus and Emperor
Professor James Booth. (James Booth retired as head of the English Department at Hull University to devote time to research which includes Ancient History and Philp Larkin's letters. )
How should we consider the 4th Century Roman Emperor Julian, sometimes known as Julian the Apostate, who urged Romans to forsake Christianity and return to values of traditional Romans.
This meeting is a joint meeting with the Hull Classical Association.
Venue : Hull University Library lecture room, Cottingham Road, Hull HU6 7RX
…………………………………………………………………………..
Thursday 21st February
Henry V111 and the Men Who Made Him
Dr Tracy Borman (Tracy Borman is the Chief Executive of the Heritage Education Trust and Joint Curator of the Historic Royal palaces as well as known for her work on television and the excellent books on the Tudor period. )
The lecture will focus on the men who strongly influenced Henry V111, notably his father, his older brother and certain courtiers, and the long term impact on the king. Tracy Borman's new book on Henry V111, to be published in Autumn 2018, will be on sale.
……………………………………………………………………
Thursday 21st March
Conflict in the Middle East: Causes, Consequences and Resolution
Dr. Lydia Wilson (Lydia Wilson is a Research Fellow at the Centre for the Resolution of Intractable Conflict, Harris-Manchester, University of Oxford, following research appointments at Cambridge, New York City and Erbil Universities. )
Lydia will look at the long term divisions and conflicts in the Middle East, and contemporary fighting, ideologies and international tensions. Her current research is on ISIS.
......................................................
Thursday 11th April
Dragon-Women and Patriarchal Paranoia: Lilith, Lamia and Melusine
Dr. Martin Arnold (Martin Arnold is emeritus Reader in Old Norse Studies at Hull University and has specialised in Scandinavian sagas and myths)
This lecture will draw on the myths, legends and received history of dragons and their power in many cultures. His recent book: The Dragon: Fear and Power has recently been published.
………………………………………………………………………….