History Education International Research Network (HEIRNET) Conference 2019
University of Vienna, 2–4 September 2019
Jon Nichol, published 8th February 2019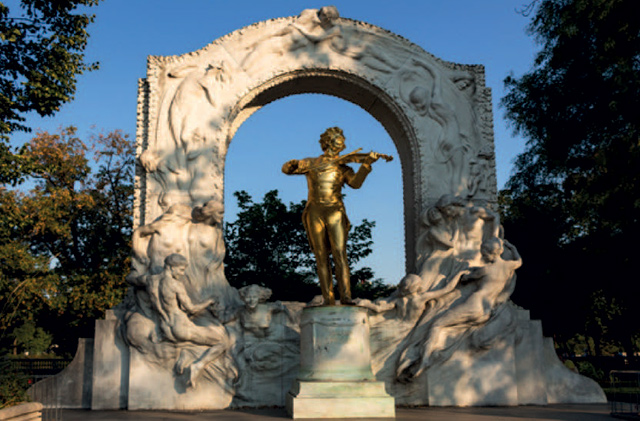 HEIRNET 16th International Conference
University of Vienna, Vienna, Austria
2nd–4th September 2019
Vienna is the perfect venue for the HEIRNET 2019 conference; for over a thousand years it has been at the epicentre of European and wider world affairs with their deep historical side and tap roots that have continuously informed, influenced and shaped contemporary worlds and all who lived in them.
The HEIRNET 2019 Vienna Conference brings together colleagues from around the world interested in History Education's cultural, educational, ideological, moral, social, political, religious and citizenship role. For full details consult the HEIRNET 2019 Vienna Conference section of the HEIRNET website.
Public History, Historical Culture, Identity and Pedagogy
The conference memes reflect the 21st century's resurgent threat to Liberalism from Populism, a hallmark of nationalistic, sectarian, discriminatory and totalitarian 'dictatorships of the proletariat', no more so than in their Trumpite and Putinesque mutations. Populist educational policies and nationalistic history curricula are often ideologically and religiously rooted in extremist beliefs and attitudes that discount Liberal democratic culture, values, principles, policies and educational practice as reflected in curricula and challenging pedagogies. History education involves understanding the causes of change and contemplation on morality, identity, international and comparative perspectives and the skills of evaluating evidence and interpretations.
Conference themes and topics
HEIRNET is a forum for a research-based discourse on history educational theory, scholarship, policy and practice as reflected in the conference's 5 areas and their 21 themes and over 200 separate strands. For details consult the HEIRNET website www.heirnetonline.com and the conference circular (attached below).
Area A: Public History
Area B: Historical Culture & Identity
Area C: Pedagogy: Critical Displinary Thinking and the Teaching of History
Area D: The Teaching of History
Area E: Researching History Education
Conference presentations and sessions
HEIRNET 2019 welcomes both individual presentations and those from any group of delegates that wishes to organize and host a session on a theme or topic of its own choice or a conference one.
Sessions can take the form of:
Papers
Seminars
Round Tables
Discussions
Debates
Symposia
Demonstrations
Workshops
Conference Fee
The conference full fee of £300 (£150 for students) includes refreshments, a reception, lunch on day two and the conference dinner.
The History Education Research Journal (HERJ)
The History Education Research Journal (HERJ) will consider HEIRNET 2019 delegates' papers for publication. HERJ is a University College London IOE Press internationally refereed publication. Find out more about HERJ