Secondary HA Conference 2018 resources
Workshop resources
Published: 31st August 2018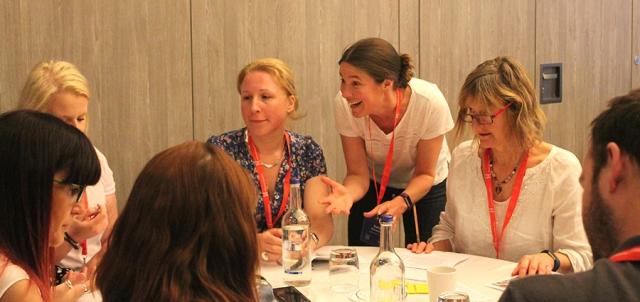 The resources in this section are from workshops presented for Secondary history teachers at the HA Annual Conference 2018. The conference took place in Stratford-upon-Avon on 18-19 May 2018.
The HA Annual Conference is a unique opportunity to join the history community on a weekend of research-led CPD and captivating history. In the Secondary pathway you can hear from the experts behind the Teaching History articles and textbooks on the best strategies to support your students and discover new ways to approach your teaching. Download the 2018 programme below and register your interest for 2019 at events@history.org.uk.

The resources published here are the property of the workshop presenters and publication does not necessarily imply the HA's approval of the opinions expressed in the session or its resources. Workshop presenters were asked to confirm that the work presented was their own, that all contributors were properly acknowledged and that they had permission to use any other exemplar materials.
If you have any questions about the HA Annual Conference please contact us at enquiries@history.org.uk.
Not just old white men! Creating a broad and balanced history curriculum
Embedding migration stories throughout the Key Stage 3 curriculum
Enriching the List: your students' chance to make their mark on England's heritage forever
Historical sources in the classroom: time to think again?
Sensory learning at heritage sites for pupils with SEND
Teaching 'The Elizabethans' in the new GCSEs
Building 'a fit country for heroes to live': 100 years on
The art of the paragraph: improving pupil writing at Key Stage 3 & 4
The importance of 'picturacy': enhancing student understanding in A-level history through the study of visual art
Reformed GCSE and GCE history: your chance to feedback to Ofqual
Listening for the buzzing: helping students to engage with historical arguments at Key Stage 5
The Holocaust: why everything your textbook tells you is wrong
Better planning, better teaching, better learning: types of teacher knowledge
Making sense of Russia in revolution
The 'how to' guide for colleagues: new, novice or nervous about change and continuity
'But why don't historians agree?' Helping students to tackle interpretations at GCSE
'But you never taught us that, Miss!': making knowledge durable and transferable across the many demands we make of history students
Avoiding 'One Reason Why': crafting an academic essay across all key stages
What does mixed-ability teaching look like?
How do we effectively teach students about historical environments?
The devil is the detail: how macro/micro approaches can help students build historical schema