Doing History at University
The Historical Association in partnership with the University of Cambridge
By Melanie Jones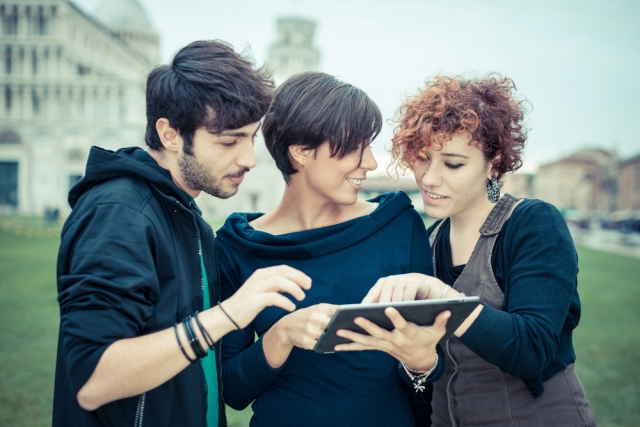 Date: Thursday 14 July 2016
Venue: University of Cambridge
Time: 10am-4pm
Cost: £10 per delegate deposit.
Following previous successful events at the universities of Oxford and Durham, we are pleased to announce the third annual Doing History at University event. This year, we will be working in partnership with Cambridge University. Founded in 1209, Cambridge is one of the world's oldest universities and its reputation for outstanding academic achievement is known worldwide.
The aim of the event is to introduce students to history at university, and how to make yourself stand out in the application process. Of course we all want the best for ourselves and our students, but knowing how best to make them stand out from the crowd or how to best support their applications to study history at the university of their choice is not always easy or immediately obvious. This one day course hosted by the Historical Association in partnership with the University of Cambridge will equip history teachers and students with the tools to ensure that they have the best chance of studying history at the university of their choice. For a day packed full of helpful advice, workshops, mock interviews and case studies, plus sessions from Cambridge University, this event is a must for post-16 teachers and students looking to study history at university.
Places are free but are limited around 20 teachers and 40 students. A small holding deposit of £10 per delegate (teacher and students count as separate delegates) will be required upon booking. Booking will be through Eventbrite, who also charge a small booking fee. Deposits will be returned after the event subject to attendance, but we regret that we cannot refund VAT or Eventbrite booking fees. Alternatively, you can also choose to donate your holding deposit to the HA. As a charity, we strive to provide resources and events that are helpful to you and with your help, we can continue to do this. Please let us know via email upon booking if you wish to donate your holding deposit.
Ideally, a teacher should accompany any students wishing to attend in order for both to get the most from the day, however it is possible for students in Year 12 to attend unaccompanied with parental permission. We can also allow a small number of students in Year 11 to attend, although students under 16 must be accompanied by a parent or teacher. As this event has proved popular, initially, places will be limited to one teacher and up to 3 students from any one school, although if any places remain available, these will be offered to schools already booked. Please note that preference will be given to state sector schools or 6th form colleges wishing to attend.
You can book your place/s here
For any enquiries or further information about this event, please contact Naomi Gorlov on naomi.gorlov@history.org.uk
Doing History at University 2016: Sponsored by Hodder Education