The Great War and Empire
Cornwall Branch Event
By Ed Groome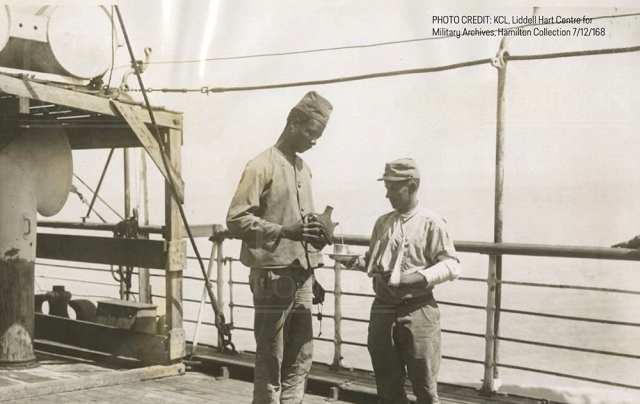 Paradoxes, Encounters and Legacy
On 8th March 2017 (6pm PL L5) the Historical Association Cornwall Branch, in collaboration with the History Society Penryn Campus, will host an 'in conversation' event around the theme of the Great War and Empire: Paradoxes, Encounters and Legacy. Dr Catriona Pennell, Dr Daniel Steinbach and Professor Richard Toye from the University of Exeter will outline their interests and expertise on the topic before entering into conversation with each other and the audience via questions and comment chaired by Professor Alan Booth. Particular focus will be on:
the relationship between Britain and its dominions and the impact of the war on the latter's sense of individual nationhood;
the experience of the war in Africa and the reconceptualization of the conflict as one of global encounters and exchanges;
the emergence of the modern Middle East from the ashes of the Ottoman Empire and the legacy of the war in that region;
centenary commemorations of the imperial aspects of the war and British popular understanding of empire.
Local schools are most welcome and their pupils are encouraged to submit potential questions in advance (please include pupil name and school) via email to a.e.booth@exeter.ac.uk