Into Film Festival 2017 - bookings now open
Event news
Beatrix Clark, published 7th September 2017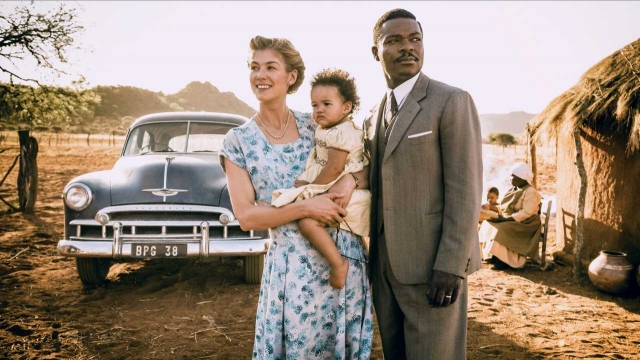 Free Screenings and Resources for History Teachers
8-24 November - tickets free
For three weeks in November the Into Film Festival will once again offer a host of free, education focused screenings, supported by teaching resources, for 5-19 year-olds all over the UK. This year one of our six dedicated strands is History In Action.
History in Action
Revisit key moments in history through this year's epic new releases, as well as through archive and heritage film. Titles in this strand include those that mark the partition of India 70 years ago, the Independence of Botswana in 1966, the role of Women in WWII, and a programme of archive film from the British Film Institute that captures Black Britain on Film. Curriculum links will include (but not exclusively): PSHE, Citizenship, Geography, English, History, Politics
The resource accompanying this strand will have open ended discussion questions aimed at secondary aged students.
Into Film Festival
Into Film is the largest youth-focused film festival in the UK. With thousands of free screenings and workshops, Q&A sessions with established film industry insiders and a host of educational resources, many linked to the curriculum, the Into Film Festival seeks to creatively involve 500,000 5-19 year-olds and their educators from all backgrounds and corners of the UK in watching and making films - some for the very first time.
This year's Into Film Festival will take place from 8-24 November and all tickets are completely free. Bookings will go live exclusively for Into Film club leaders on Wednesday 6 September. Bookings for all other educators will go live the day after, on Thursday 7 September.
Find out more and book your free places (Into Film Festival website)