Helping A-level students make reasoned judgements in their argumentative writing
HA Annual Conference 2017 Workshop Material
David Brown and Dani Hilliard, last updated: 8th June 2017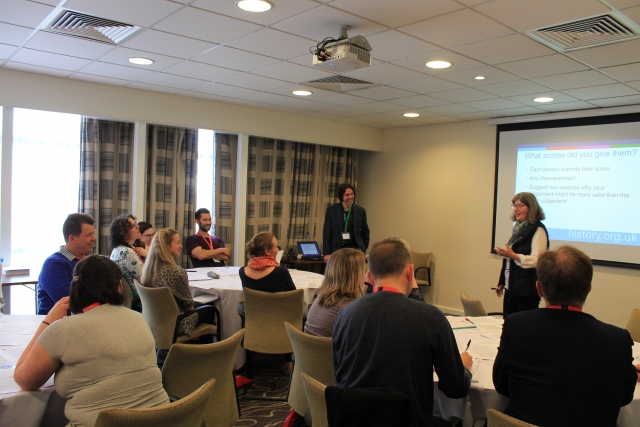 This workshop took place at the HA Annual Conference May 2017 in Manchester.
David Brown, The Sixth Form College Farnborough and Dani Hilliard, University of Exeter

Making reasoned judgements based on 'valid criteria' is a key part of assessment across the new A-levels. However, for A-level students this is an extremely difficult idea to grasp and apply to essay-writing. In this session David and Diana look at how we can improve students' ability to select and apply valid criteria in order to improve their argumentative writing in A-level history.