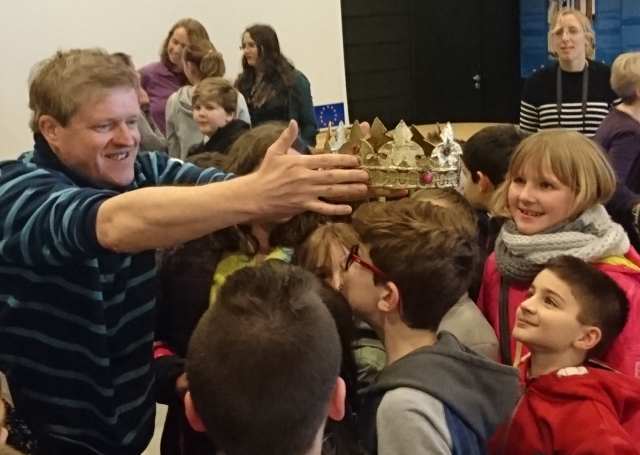 With the school year now in full swing, the Historical Association is pleased to announce the following competitions running this academic year. New competitions may be added throughout the year, so watch this space!
Autumn Term
The Great Debate
A public speaking competition aimed at 16-19 year olds across the UK and Ireland. Heats take place regionally across the country in November and winners of these heats are automatically entered into the Grand Final in London in March 2017. Pupils must speak for 5 minutes on the question 'How did the First World War affect me and my community?'.
For more information please click here or contact Maheema Chanrai at maheema.chanrai@history.org.uk.
Young Filmmaker Awards
This competition invites young people aged 11-19 to create a short video (of 5 minutes and under) that narrates the history of African and Caribbean people in Britain in new ways. This competition is run in partnership with the University of Chichester, the Black Cultural Archives, Every Voice, Into Film and History Matters. The deadline for entries is Friday 2 December 2016.
For more information please click here or follow @ChiHMyfa on Twitter.
Young Historian
Run in conjunction with the Spirit of Normandy Trust, the Young Historian project seeks to encourage young people to be active historians and to encourage their teachers in this great endeavour. This competition is launching soon and you can read about last year's winners here.
For further information, please email enquiries@history.org.uk.
Spring Term
Write Your Own Historical Fiction
A competition for pupils in Years 5-9 to write their own historical story, launching in January 2017. You can read the rules for last year's competition here and the winning stories from 2016 here.
For more information and to register your interest in taking part, please contact Joanna Dungate at Joanna.dungate@history.org.uk.
Young Quills
In January we will launch this year's Young Quills award, a historical fiction competition in which students become the judges. Pupils are sent copies of historical novels to read and review. The best reviews will feature on our website and you can read last year's reviews here.
For more information and to register your interest please contact Joanna Dungate at the email address above.