New Podcast: Sarah Foot on the Anglo-Saxons
England from 871 to 1000
Paula Kitching, published 21st November 2016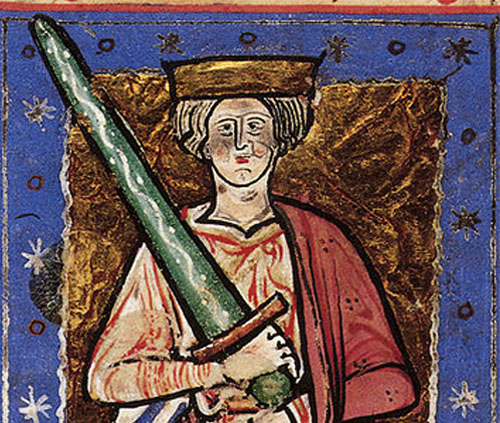 What did England look like in 871?
In this podcast Professor Sarah Foot of Christ Church College, Oxford, looks at the development of Anglo-Saxon England from 871 to 1000.
What did England look like in 871? A reasonable question to ask and one that Professor Sarah Foot introduces us to in this insightful exploration of a period of English history. This period is often dominated by mythology rather than hard facts, for instance why is Alfred the Great 'Great'? Athelstan and Edgar are also examined as is England's relationship with other European countries and leaders during the period. The social structure of local government is addressed providing an understanding of the systems underpinning everyday life in medieval England prior to the Norman conquest of 1066.
This podcasts is ideal for students as well as teachers and will help with anyone wanting to know more about medieval England. This podcast brings to life an English society complex in its organisation, influenced by ideas from across Europe and frequently misunderstood – familiar to anyone?
Click here to access this podcast...
Sarah Foot is the Regius Professor of Ecclesiastical History at Christ Church, Oxford. She has published extensively on different aspects of Anglo-Saxon history, on aspects of the Church (Veiled Women, 2 vols, Ashgate, 2000; Monastic Life in Anglo-Saxon England c. 600-900, Cambridge, 2009), a life of Æthelstan: the First king of England (Yale, 2011), and a large number of articles on topics ranging from the making of English identity before the Conquest to the place of narrative in charters or in annals and chronicles. With Kathryn A. Lowe, she has been editing the Anglo-Saxon charters of the abbey of Bury St Edmunds in Suffolk, to be published by the British Academy. She is now beginning work on a major biography of the Venerable Bede.