Never Such Innocence Poetry & Art Competition
2016/7 Competition
Lucy Kentish, published 15th December 2016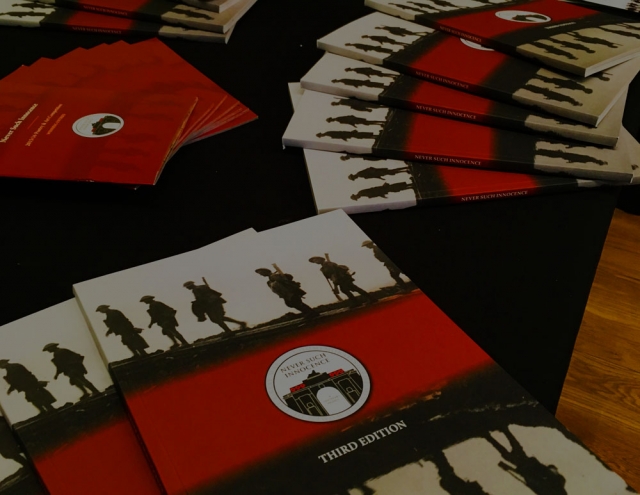 The First World War
The 2016/17 Never Such Innocence Poetry & Art Competition is now open for submissions inviting all 9-16 year olds to submit work inspired by the events of the First World War. The national competition welcomes poetry entries in English, Welsh and Gaelic, and art in any medium.
The Never Such Innocence resource has been designed to inspire entries to the competition, covering topics such as the contribution of the British Empire, the experience of Germany and the role played by female spies! Our section on the significant Welsh contribution to the war can be found on pages 28-9. The resource is available as a free download, where you'll find full competition details, a quiz and further resources to help you get started. Schools may also request free hardcopies of the resource by emailing enquiries@neversuchinnocence.com.
The competition is free to enter and all entries must be submitted by midnight on Friday 10th March! Every entrant will receive a personalised certificate of commendation and is in for the chance to win a monetary prize for themselves and their school. Prizes will be awarded at a special ceremony in a secret location (the 2015-16 ceremony was at the House of Lords)!
On Thursday 17th November NSI proudly introduced a new musical category to the competition, in partnership with Dave Stewart Entertainment, Songs of the Centenary. We have created an online platform, powered by Trackd, which schools and parents have free access to, providing a secure online platform for the children to create their music. Please see the website for full details.
Links: