HA Secondary Survey 2018
History teachers - help us represent you and respond to your needs
Melanie Jones, published 23rd August 2018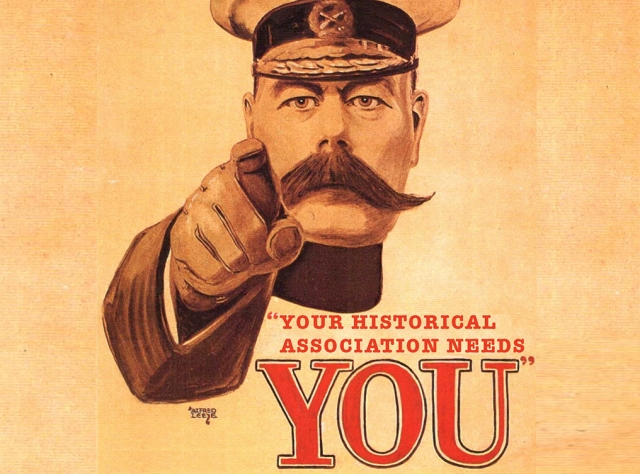 Have your say on history teaching in the UK
The annual HA secondary survey for 2018 is now open - please take part and help us get the best picture of secondary history teaching. The link to the survey is at the bottom of this page.
We use the information you provide each year to make sure that the HA has an up-to-date picture of history teaching across the country and can reflect the views of its members in responding (for example) to government consultations and in campaigning for necessary resources.
What is your experience of the new GCSEs?

We have launched the survey slightly later this year to take account of the first exams for the new GCSE (9-1) qualifications. We're particularly keen to hear about your experience of the specifications. We're also aware that many history departments have begun to review their Key Stage 3 teaching in light of the new GCSEs and we are interested to keep monitoring the different approaches that schools are taking in relation to the curriculum.
We also remain very aware of the financial pressures many schools are facing and we are continuing to monitor the impact of these pressures on the number of specialists/non-specialists teaching history and on teachers' access to relevant CPD.
Help us argue on your behalf

Getting a clear picture of exactly what is happening to school history enables us to represent your views and respond to your needs as effectively as possible. So please complete the survey as fully as you can, and please let your colleagues in other schools know about the survey – the more information we have, the more powerfully we can argue on your behalf!
The anonymised answers you provide will be used to compile the HA's annual report on history in secondary schools and may also be drawn on by the authors in responding to DfE consultations and in research publications about issues in history education.
Win £100 of book tokens

You do not have to be a member of the HA to participate in the survey. To thank you for your input, all respondents are invited to enter a prize draw to win £100 of book tokens.
The survey will close on Friday 5 October. Please take part via the link below and don't forget to share it with colleagues in other schools:
Links: