Queen Anne – she's hot news right now and we know all about her!
Published 15th January 2019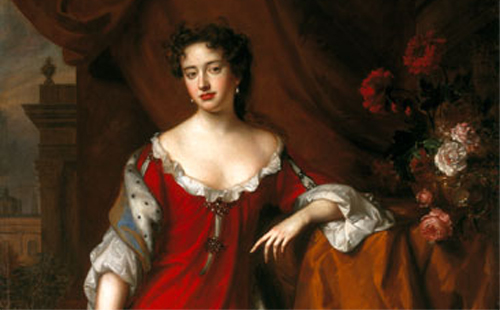 The Historical Truth behind 'The Favourite'
Queen Anne – you know, the one the film is about that Olivia Colman got the Golden Globe for, and is tipped for a Bafta and possibly an Oscar nomination for as well!
The film is The Favourite and the story is about an aspect of the life of the last of the Stuart monarchs – a remarkable woman but often skipped over after the more turbulent Stuart years. So is she one of those monarchs who just disappear from popular memory, until a film comes along and gets everyone talking about them and making assumptions while still not knowing the full story?
Well, we at the HA are often fashionably ahead of the curve and a few years ago on her anniversary we published a collection of podcasts about Queen Anne (including some of the risqué stuff) and reissued a pamphlet.
So if you want to know a bit more about this forgotten queen or you simply want to sound impressive amongst the film chattering set then listen to the podcasts. We are making them freely available until 2 days after Oscar night! The more detailed pamphlet is also available.