Published: 1st October 2019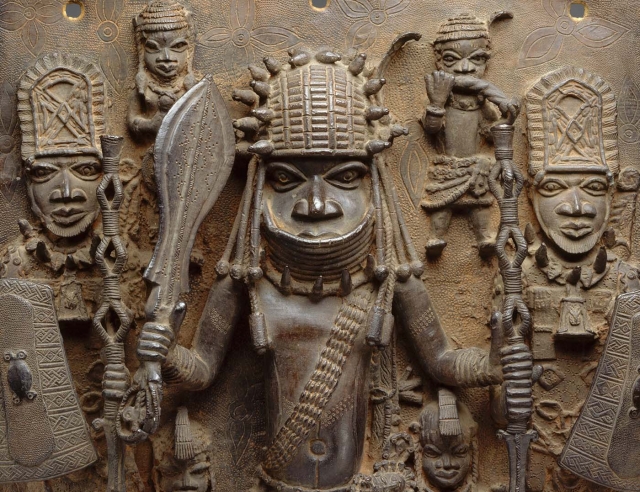 It's Black History Month – find out about Africa's rich cultural history 
Black History Month is now a well-established part of the year, with many schools and communities using the month as a way to celebrate Black culture as well as individuals from the Black communities and no longer just as a way to campaign for greater inclusion. Here at the HA we often like to take the long view on history (it is in our training) and we choose to explore not just the contemporary issues around difference, diversity, ethnicity and race but also how those issues have arisen and developed.
So for this Black History Month we want to draw your attention to some of the rich African societies of the past that have helped to create the modern world and continue to influence people today through their language, art and creativity.
Earlier this year we released podcasts with Dr Toby Green of King's College London exploring the societies of The Kingdom of Kongo 1400–1709 and the Kingdom of Benin 1500–1750. These podcasts are part of our African history series designed to provide depth to anyone's knowledge of African history in the precolonial period. They help to illuminate some of the key systems and ideas of those communities whose craftsmanship in many areas far outstripped their European counterparts of the time.
These also support some of the most recently added sections of the national curriculum for teaching professionals trying to get to grips with this important history.
The series of insights into this area of African history have also helped to form a backdrop for the current HA Teacher Fellowship on Britain and the Transatlantic Slave Trade. This Fellowship is aimed at helping teachers and educators to understand that emotionally difficult subject better and to enable them to produce study materials for their peers to ensure that this particular part of history is taught effectively, sensitively and with the proper attention given to the enslaved Africans and the communities that were destroyed by the trade, as well as by the men and women from many different backgrounds who campaigned to have the trade and slavery itself ended.
So for this Black History Month we encourage you to dig deep and learn about Black history in its richness and its detail, not just through the recent traumas and injustices.