Webinar series: Inspiring and challenging your highest attaining historians
HA webinar series for history teachers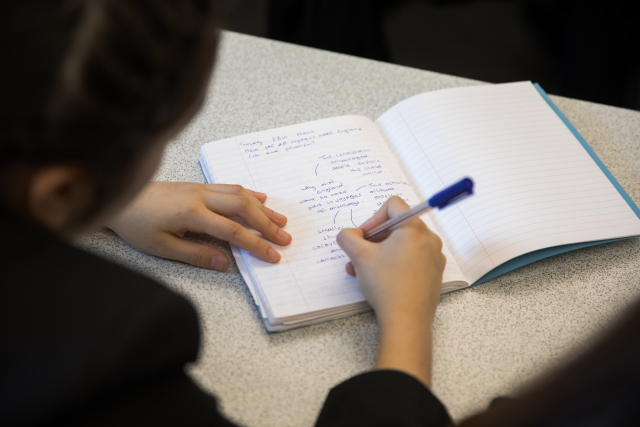 This new webinar series will explore high attainment in history and what it means to support history's high attainers. The interactive sessions will include practical ideas to inspire your high attaining historians and lots of discussion about stretch and challenge within and beyond the classroom.
About the presenter
This course will be led by Helen Snelson, chair of the HA Secondary Committee.
Programme
Please note that this webinar series has been postponed until the autumn term. The rescheduled dates will be published on this page. Registered delegates will be contacted with these directly.
The sessions build cumulatively and we strongly recommend watching the three webinars together as a series, but each of the webinars can also be attended on their own. For all webinars we recommend watching live in order to interact with the presenter, but if you are unable to participate live then a recording link will be made available to all registered delegates within 2 working days. If you have missed a session, a recording can be accessed later by making a block booking (see below).
In this first session we will explore what high attainment in school history is and the opportunities that need to be provided to nurture it. We will consider who our high attaining learners are and what they require from us as teachers.
This second session will focus on the timetabled history lesson and provide lots of ideas, and pointers to resources, for meeting the needs of the history higher attainers.
This third session will go beyond the history lesson to give lots of suggestions about meeting the needs of higher attainers both in school and beyond.
How to book
If you wish to make a block booking of multiple webinars, please complete the booking form to make a booking and request an invoice. Each individual webinar is also available to book online via Eventbrite. Please note that we are only able to process manual bookings and invoices for block bookings, otherwise an Eventbrite booking must be made by following the links above.
| | | |
| --- | --- | --- |
| Number of webinars booked | HA Member ticket | Non-member ticket |
| 1 webinar | £36 | £60 |
| 3 webinars (full series) | £96 | £168 |

Please note that all webinar prices are listed inclusive of VAT and that webinars booked as a one-off using Eventbrite are subject to booking fees. All paid webinars in this series are eligible for the corporate member free recording offer. Please see the terms and conditions for information on how to redeem this.
All Historical Association webinars are subject to the HA CPD terms and conditions. For enquiries please contact events@history.org.uk.