Professor Sir Richard J Evans awarded the HA's Norton Medlicott Medal 2014
Published: 22nd January 2014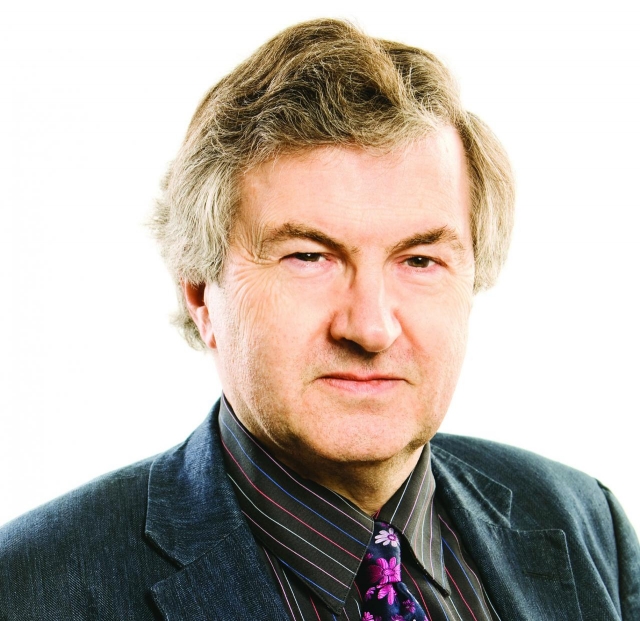 Professor Sir Richard J Evans awarded the Historical Association's Norton Medlicott Medal for Services to History 2014
The Historical Association is very excited to award this year's Norton Medlicott Medal for an outstanding contribution to History to an important contemporary advocate of historical research and learning.
Prof Sir Richard J Evans is Regius Professor of History and President of Wolfson College at the University of Cambridge. He has had a long and illustrious career as a prolific and highly regarded academic historian. While he has spent his career in university education, he has also been a champion of school history and history teachers, and he has always been happy to speak out on the future of history learning.
In 2013 he made a significant contribution through articles in the daily and weekly press to the campaign to induce the Department of Education to withdraw the draft National History Curriculum and replace it with a more professional and less prescriptive set of guidelines. Early in 2014 he was a protagonist in a major national debate about the teaching and commemoration of the First World War. Sir Richard's robust contribution in the press and on radio and television made him popular with his peers, with teachers in schools, and with all those with a serious interest in history.
Prof Sir Richard Evans has published many books and is co-editor of the Journal of Contemporary History. His publications include In Defence of History, The Coming of the Third Reich and, in February 2014, Altered Pasts: Counterfactuals in History.
Sir Richard said: "I am honoured and delighted to be awarded this distinguished medal. It is important for university historians to speak out in support of the wonderful professionals who teach history in our schools, and to join with them in defending the subject we love."
Professor Jackie Eales, President of the Historical Association, said: "Sir Richard Evans's contribution to the world of history has always been significant, and his belief in defending the skills of those who bring history to young minds is indisputable. We are delighted that he has been nominated and accepted this award".
The award will be presented on 9 July 2014 in central London. The ceremony will include a lecture from Professor Evans.
Notes:
The Norton Medlicott Medal
The medal is for Service to History. It was conceived by Professor Donald Read in 1984 and was named after a senior Past-President of the Association: Professor William Norton Medlicott, a few years before his death, on the suggestion of Harold Freakes, who was then Honorary Secretary of the Historical Association.
Previous winners have included Michael Wood, Peter Hennessy, Bethany Hughes and Professor Sir David Cannadine.
For further information contact Paula Kitching 07720809481 pkitching@hotmail.com