Do they learn about Agincourt in France?
Published 9th October 2015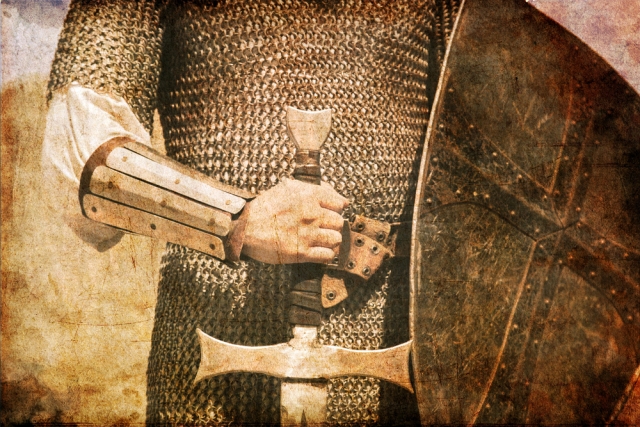 This project is now complete. To read an account of the trip please click here.
Age Range: 9-12
Closing date: Monday 21 December 2015
Visit to France: 3-6 March 2016
This project is aimed at pupils in upper Key Stage 2 and 3 and seeks to develop an understanding of the fifteenth-century world and how place can affect the history you learn and the significance attached to historical events. The project will provide enrichment and strong cross-curricular links to French. A bilingual enquiry into the fifteenth century will be available for all schools to download, and selected participant schools will also benefit from a fully funded 4-day residential trip to France, a strong cross-curricular project output and the development of links with French schools.
What's Involved?
Pupils will benefit from a bilingual enquiry into the fifteenth century, including the Battle of Agincourt. This will be followed by a 4-day fully funded residential trip to Agincourt in France on 3-6 March 2016 where pupils will meet children from French link schools in the area. Students will spend time in the French schools as well as taking a guided tour of the battlefield, spending a day at the Medieval Centre in Agincourt and taking part in workshops. This visit will then be followed by further Skype sessions in which children will work with their French partners to produce a presentation or written piece examining the differences between what medieval history French and British children learn and examining the reasons for any difference. They will then produce either a guide to the Agincourt battlefield told from both perspectives or design a new memorial to the battle.
While the bilingual enquiry is available to download and use by all schools, there are only places available for 4 pupils plus one teacher and one additional helper from 5 schools to take part in the full project. The project is open to both primary and secondary schools within the age range indicated, but transition groups including a mix of students from a secondary school and primary feeder may also apply. Primary schools applying must have been teaching French within the school for at least 2 years.
The Project has direct links to the chronological unit of study for Key Stage 2 history as well as the possibility to form a strong element of a Key Stage 3 series of lessons within the context of the medieval period. It is also entirely feasible for the project to instead form a strong element of provision for a history club either at Key Stage 2 or 3 and could even provide the impetus to set one up. In addition, the project provides for progression in the key concepts of significance and interpretations and also offers strong links to the MFL curriculum through French.

How to Enter
If you would like your school to benefit from the full project (including the residential trip to France) then tell us why you should be chosen to take part in no more than 200 words.
Send your application along with a completed entry form via email to Maheema Chanrai at maheema.chanrai@history.org.uk or by post to 59a Kennington Park Road, London SE11 4JH. Please ensure that postal entries are clearly marked Do they learn about Agincourt in France? All applications must be received no later than 21 December 2015 to be considered.