Black History Month Film Resource
Black History Month News
Kaye Adams, published 12th October 2016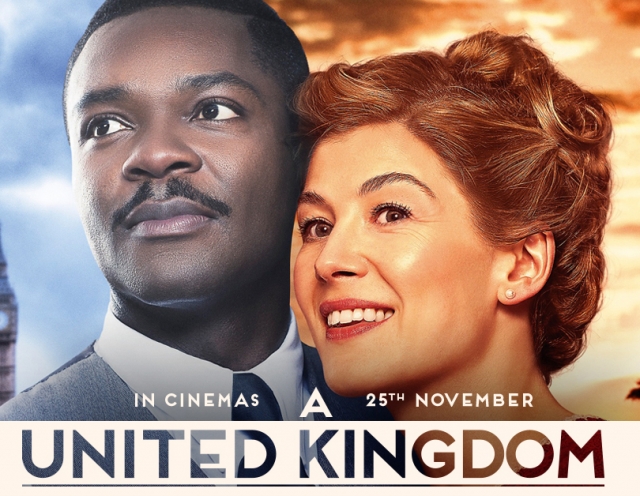 To celebrate the cinema release of A United Kingdom on 25th November and encourage students promote tolerance and respect for others in their schools and communities, National Schools Partnership and Into Film with Pathé have launched The Power of Unity.
This inspirational, free educational resource, which supports the PSHE/LLW/PSE/Health & Wellbeing and History curricula, as well as SMSC education and Black History Month, uses the inspiring film A United Kingdom to help young people, aged 11-18 across the UK, discover the power that unity has to transform societies and shape British values.
About the film
Starring David Oyelowo (Selma), Rosamund Pike (Gone Girl) and Tom Felton (Harry Potter), the acclaimed new film A United Kingdom is set during the post-war period of the British Empire in Africa and tells the remarkable true story of Seretse Khama, the King of Bechuanaland (modern Botswana) and Ruth Williams, a London office worker, whose love triumphed over oppression and intolerance to lay the foundations for one of Africa's most peaceful and prosperous countries.
The Power of Unity competition
Students are invited to become unity ambassadors and submit a statement about why they think unity is powerful into our exciting competition by social media (over 13) or via their teacher's email (under 13) for the chance to win copies of A Colour Bar, the book that inspired the film, signed film posters and a Cineworld Unlimited gift card for one year. The competition deadline is 6th December 2016.
Teachers can find out more and download the resource now at: www.nationalschoolspartnership.com/AUnitedKingdom