The Gloucester History Festival
2nd - 17th September 2017
Published 7th September 2017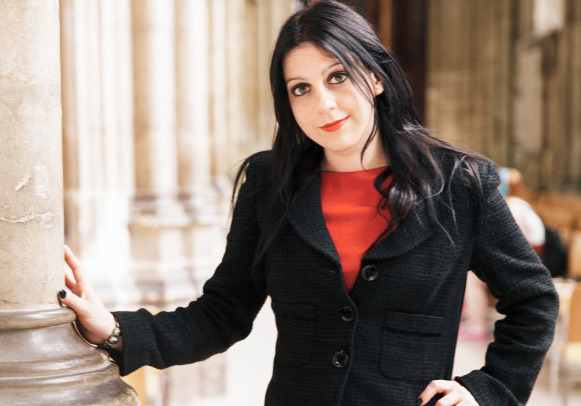 This year's Gloucester History Festival (2nd – 17th September) has an intriguing and wide-ranging programme celebrating the theme of 'revolution and innovation' with over 100 events across the City.
In our Blackfriars Talks series, we welcome Dan Snow and his History Hit show and hear Tony Robinson talking about his historical passions. Ken Clarke talks about his life inside and outside Westminster politics and The One Show's Anita Rani explores the moving story of her own family's past during the 1947 Partition of India shown on BBC1's Who Do You Think You Are?
Ian Mortimer takes us back to Charles II and the Restoration with his new Time Traveller's Guide to Restoration Britain, Roy Hattersley delves into the history of the Catholics since the time of Henry VIII, Shrabani Basu talks about the new film based on her book Victoria & Abdul starring Judi Dench as Queen Victoria, Radio 4's Paddy O'Connell tells the story of the Bletchley Park codebreakers and we go behind the scenes of The Archers.
Explore Gloucester's rich heritage over our Heritage Open Days (7th – 10th September) where many of the City's finest buildings will open their doors for free alongside walks, talks, tours and concerts.
Celebrate Gloucester Day on Saturday 2nd September and enjoy City Voices which reaches out across the City with its biggest programme yet. Come and hear World War Two veterans from the Polish community share their wartime memories, take part in our 'Brexit and Me' debate and hear our top-notch 'tag team' of historians covering the whole history of Gloucestershire in just one a day. And finally, don't forget our brand-new Family Day on Saturday 9th September packed full of fun, free events for children of all ages!
For a free brochure and more information visit gloucesterhistoryfestival.co.uk Tel: 01452 396 572
The Festival is delighted to offer a special 25% discount on all Blackfriars Talks tickets for Historical Association Subscribers meaning that £8 tickets will cost just £6. To take up this offer simply choose your events by visiting gloucesterhistoryfestival.co.uk then from 24 July onwards either book on-line or call the Box Office on 01452 396 572 and add the letters SO into the concession box before paying to receive your discount. This can't be combined with any other offer, discount or concession and is subject to availability.
Links: