Alfred Hitchcock's London Odyssey
Published 23rd February 2010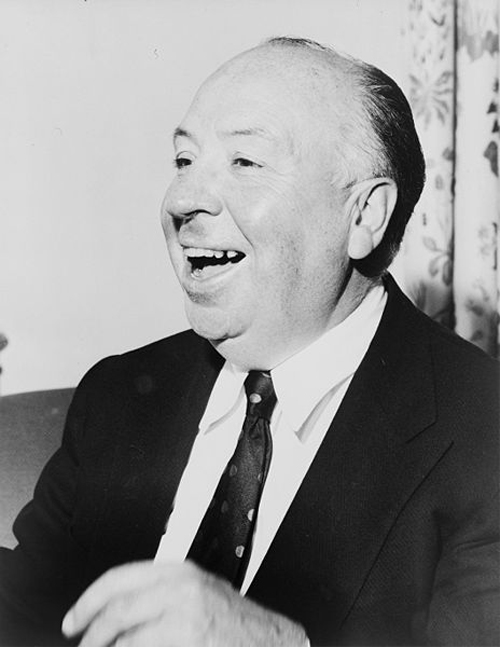 Location Art in the Capital
Westminster Reference Library, 22 March to 9 April 2010
Westminster Reference Library is hosting an exhibition about the London set design of director Alfred Hitchcock.
The exhibition is mounted by Alfred Hitchcock historian Sandra Shevey, who has run events about the director at this library on a number of previous occasions.
It will run in tandem with two talks about the director by Sandra Shevey, who will play sound bites from her 1972 interview with the director. There will also be film bites.
The talks will be on Alfred Hitchcock and Food on 24 March and Alfred Hitchcock Set Design on 31 March.
The exhibition is sponsored by the Alfred Hitchcock London Locations Walk
Sandra Shevey is a BFI Associate Tutor and Film Historian who interviewed director Alfred Hitchcock in 1972 in Hollywood. Sandra has lectured about the director in the past at the National Portrait Gallery, the Barbican Cinema and Westminster Reference Library where on two occasions she talked about the director whilst playing sound bites from her landmark interview.
Sandra is researching a book on Alfred Hitchcock's London Odyssey which will profile the director's London location art. Sandra runs an Alfred Hitchcock Locations Walk in both London and New York. The London walk profiles locations from Frenzy, The Man Who Knew Too Much and The Paradine Case.
In 2009 Sandra mounted an exhibition at Westminster Reference Library entitled Outing Hollywood. She has authored numerous megastar interviews and film essays/reviews. Her current reviews appear online at Film and Festivals.
Sandra has authored revisionist biographies of John Lennon, The Other Side of Lennon, and Marilyn Monroe, The Marilyn Scandal, which has just been reissued by Sandra Shevey Books.
Admission Free