Black History Month: more than a month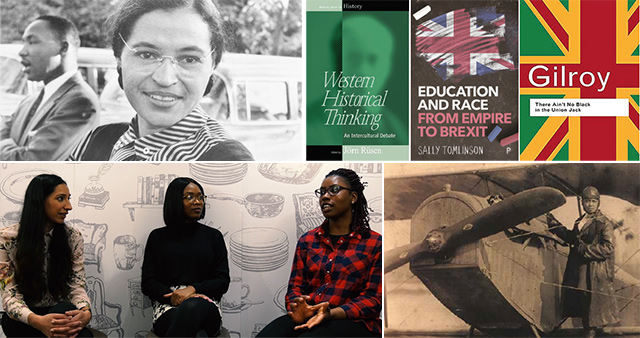 Black History Month: more than a month
Over the years the HA has grappled with the concept of Black History Month, noting more than once that the teaching of diversity, multi-ethnicity, race and cultural narratives should be ever-present in our history curricula and national histories, and not stuffed into one month. Instead we have tried to promote the month as a launchpad for those who want to teach more diversity, and as a none-too-subtle reminder to others that it is time to diversify what they teach and to include Black History as well as other overlooked and excluded groups.
In 2020 the Black Lives Matter movement helped to reignite the demand for more recognition of the diverse history of the UK and beyond. There have been renewed calls for progress to be made on decolonising the curriculum, and real actions have been taken by many educators to use the many resources that support this important need in society.
Therefore, we are not going to simply flag Black History Month as a good idea and suggest simply including particular people or events in teaching, as that simplifies an important idea and doesn't embrace a truly anti-racist campaign. Instead we are saying clearly that the resources on offer here should be incorporated into teaching throughout the year. We are saying that we are developing more resources that address the complexity and diversity of this nation's past and which explore the richness and difficulties of the global histories that have impacted and influenced our own.
We are saying that history is complex, fascinating and diverse all the year round, so join with us in reducing the need for Black History Month, by instead having 12 months of diverse and inclusive history teaching that look at the many histories, ethnicities and difficulties of our history and society.