Webinar on demand: Mapping women's suffrage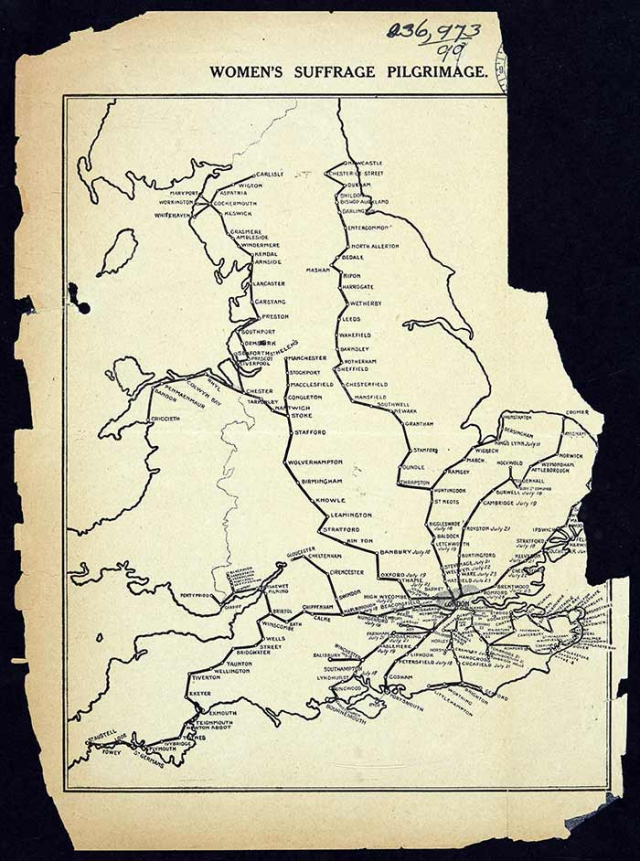 By popular demand we are giving teachers the chance to view some of our recent webinar highlights by releasing recordings of previous webinars for a limited time period. You will need to be logged in to access the webinar, which is available to members only. This recording will be available to view until the end of July 2021.
Mapping women's suffrage
Tara Morton
Would you like to know if a suffragette lived and campaigned for votes for women in your town, street or house? Who were the 'ordinary' women and men that fought for women's right to vote and how did they help secure it? You'll be able to find this out and more by exploring a new interactive digital map online that is currently plotting and recording the homes, lives and materials of Votes for Women campaigners across England at the height of the movement in 1911. In this webinar Dr Tara Morton discusses the ideas behind the suffrage map, the suffrage boycott of the government's 1911 census survey, recently discovered Votes for Women lives, and how you can get involved.