Published 29th November 2018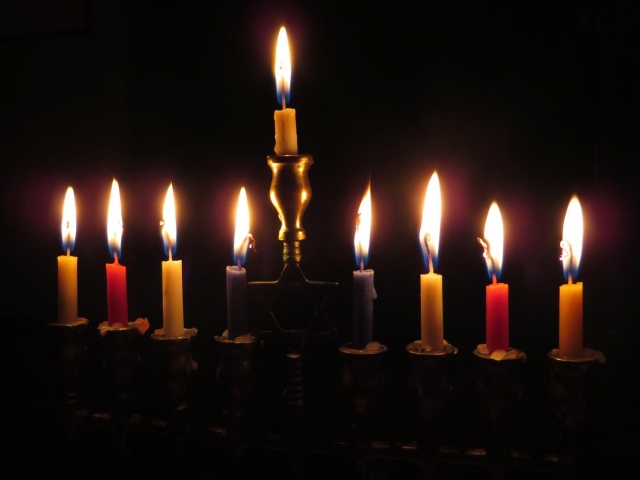 As December arrives it brings with it a plethora of holidays and festivals, so before all the tinsel and baubles go up we want to take a moment to say Happy Chanukah – the Jewish festival of light.
Whether you spell it Chanukah or Hanukkah doesn't matter (it is a transliteration from Hebrew so really the English is anyone's guess) – this is a festival about light overcoming darkness, about thankfulness and about food. In Jewish homes and across Jewish areas Chanukah lamps will be put out and a new candle will be lit for each of the eight days of the festival. This is a family festival with children encouraged to play games, sing songs and give small gifts. The religious roots of the festival include the burning of oil lamps, so foods fried in oil such as latkes (a type of potato cake) and doughnuts are part of the celebration.
Unlike the more famous winter festival, the one with the jolly man pulled by reindeer, there are not endless films made about Chanukah or catchy pop tunes. The Jewish lunar calendar also means that the dates of the festival change each year (although it is always a winter event). Nonetheless, we would like to wish everyone a Happy Chanukah when it starts on 3rd December this year, and it makes a good start to the holiday season – after all, now that it is dark by late afternoon any holiday that encourages us to light a candle and eat has to be a good thing.
So to all of you out there celebrating Chanukah this year have a great time, and for those of you not familiar with it, grab a doughnut and get into the holiday spirit with a bit of festival diversity.
Podcasted history: The British Jewish Community
Interested in finding out more about Jewish history and culture? Listen to our series of podcasts on the British Jewish Community from the medieval period to the modern day with historian Paula Kitching – the perfect antidote for a dark winter evening:
Links: