HA Conference 2022 in Bristol
Friday 13–Saturday 14 May 2022, Bristol Marriott Hotel City Centre
Published: 1st February 2022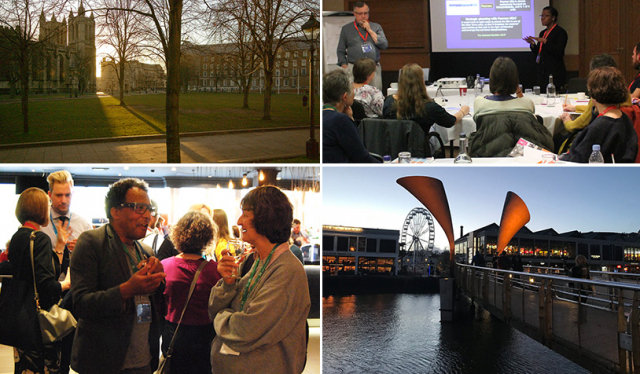 Please note: the 2022 annual conference has now taken place. Make sure you join us next year in Liverpool!
We know we have said it before, but this year we will definitely be in Bristol for HA Conference (Covid restrictions allowing). Seeing so many of you in person will be very exciting and a real joy after two of the strangest years. However, we know that not everyone is able to join us, so 2022 is our first ever hybrid conference. What do we mean by hybrid? – well, we mean that as well as being able to attend in person there is also an opportunity to attend the conference digitally. Some of the lectures and workshops will be available online live during the conference so that attendance will be virtual as well as in person. In addition, these online sessions will be recorded and will be available to watch for two months after the event.
Making the conference as accessible as possible is just one of the ways in which the HA continues to develop in our changing times.
What isn't changing is the quality of what we provide which is as excellent as always – in Bristol there will be a range of keynote speakers, workshops, lectures and sessions that cover subject knowledge, pedagogy, general interest and peer support.
There will be keynote sessions from Professor Peter Mandler, President of the HA, and Dr Corinne Fowler; workshops sessions include teaching and supporting history for SEND pupils, and teaching about aspects of Empire; and there will be lectures on the Special Operations Executive and Black British Histories.
The city of Bristol is a place rich in history and culture and much of that will also feature in the sessions at the conference.
All that is left to say is that we hope you will join us this year – it will be a conference to remember and a wonderful way for us all to be back together again.
Visit the HA Conference website