My Favourite History Place 126
Article
Paul Brunyee, last updated: 6th July 2015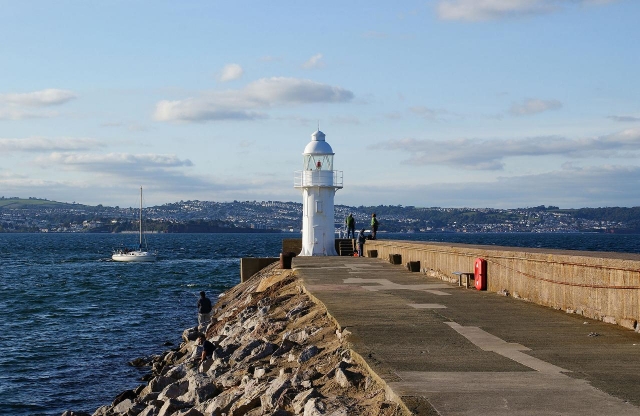 The waters and cliffs of Brixham
Paul Brunyee writes about a surprising link between Brixham in Devon, and Napoleon, and the impact the arrival of Napoleon in 1815 had on the townspeople.
The waters and cliffs of Brixham, on the south coast of England, have played small but significant parts in the long wars against France.
Until the advent of steam-powered warships, Brixham, like other
parts of Torbay, was a busy revictualling area for the Royal Navy. For example, fresh water was collected in a reservoir by the town crossroads. It was then piped down to the quay in the harbour reserved for the Royal Navy. This area is currently occupied by the coastguard offices. In 24 July 1815 HMS Bellerophon, a 74-gun battleship, sailed into Torbay carrying Napoleon. It anchored beneath Berry Head Fort. Captain Maitland was immediately ordered:
…to prevent every person whatever from coming on board the ship you command, except the officers and men who compose her crew;...Napoleon's near presence to British soil was to remain a secret. The government was determined that he should be shipped off to St Helena as quickly as possible before...