Bedford Branch Programme
Branch Programme
James Collett-White, last updated: 11th September 2017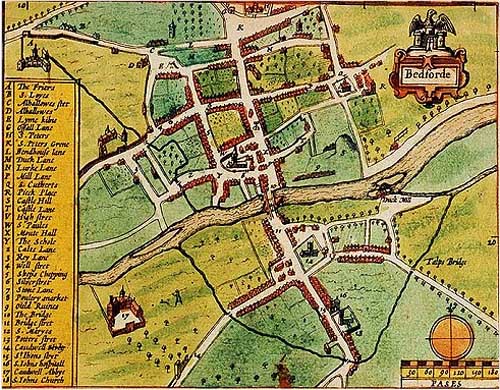 Membership is free for full members of the Historical Association; associate membership is £10. Non members are asked to make a donation
For any further information please contact James Collett-White, branch secretary on 01234 266839 or email james@simla.org.uk
The Branch meets at the School Library, Bedford School, Bedford, MK40 2TU unless otherwise stated.
Wednesday 13 September
5.00 pm AGM at Anderson Room, St Paul's Church, Bedford
(access by West Door)
6.00-7.30pm
Tour by Trevor Stewart of south and east part of Bedford entitled Who would live in that house?
Part A of a series
(meet at West Door of St Paul's)
Wednesday 4 October
Charles Dickens the Campaigner to accompany an Exhibition at 48 Doughty Street, London
Professor John Drew, Department of English at Buckingham University
Wednesday 15 November
Eight Months that shook the world – Russia in 1917
Dr Jonathan Davis of Anglia University
2018
Tuesday 6 February
The Ouse Navigation from the County border to Bedford
Bob Ricketts
Tuesday 6 March
The Southill Estate Game Distribution Book-an insight into the social and business contacts of W H Whitbread 1820-24
James Collett-White
Tuesday 24 April
The Secret Diaries of William Wilberforce, Anti Slavery campaigner
Professor John Coffey of University of Leicester
Unless otherwise stated the meetings are held in the Library, Bedford School at 7.30 pm. Entrance is free for members but non members are asked to make a donation.
Contact James Collett-White on 01234 266839