Bedford Branch Programme
Branch Programme
By James Collett-White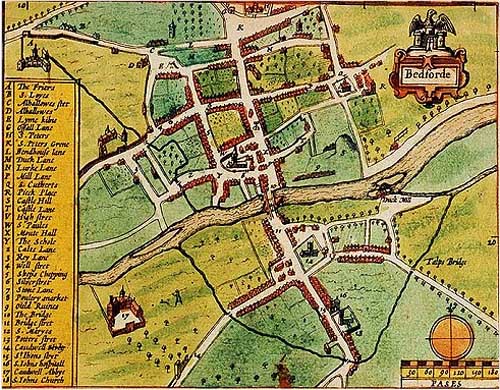 All meetings are at St Peter's Hall, St Peter's Church, De Parys Avenue, Bedford MK40 2TX at 7.30 p.m. (unless otherwise indicated)
(NOT at the Bedford School Library, as previously).
Car parking along the residential road or in the Council car park opposite.
Please contact James Collett-White on 01234.266839, email james@simla.org.uk for further information.
.
PROGRAMME FOR 2018 - 2019
.
Monday 3 September 2018 6pm
Tour of Bedford Stage B of 'Who Lived in A House Like That' by Trevor Stewart, Bedford Guide (covering the north of the river, Mill Street, St. Cuthbert's, St. Peter's, High Street and Silver Street)
Meet at St Paul's Church west door, Bedford MK40 1SQ
7.45 pm Annual General Meeting, Anderson Room, St Paul's Church, Bedford
.
Tuesday, 25 September 2018
Bob Ricketts, Editor of Bedford Local History Magazine
Bedford and the Suffragettes
.
Monday 22 October 2018
Brian Robins, Music Historian:
John Marsh, composer, performer and diarist, a unique view into Eighteenth Century Music Making in Britain.
.
Monday 19 November 2018
Cherish Watton of Churchill College, Cambridge
Female Fellers: Women working in the forests of First and Second World War Britain
.
Monday 10 December 2018
Clive Emsley Emeritus Professor of the Open University and biographer
A Hertfordshire police officer in Peace and War: Michael Wilcox 1909-2002
Christmas refreshments will follow the lecture
.
Tuesday 12 February 2019
Felicity Heal, Emeritus Fellow of Jesus College, Oxford
The English Reformation and Iconoclasm
.
Monday 11 March 2019
David Stevenson, Professor of the Department of International History at London School of Economics
Reappraising the Treaty of Versailles