City of Lincoln Branch Programme 2016-17
Branch Programme
Last updated: 2nd August 2016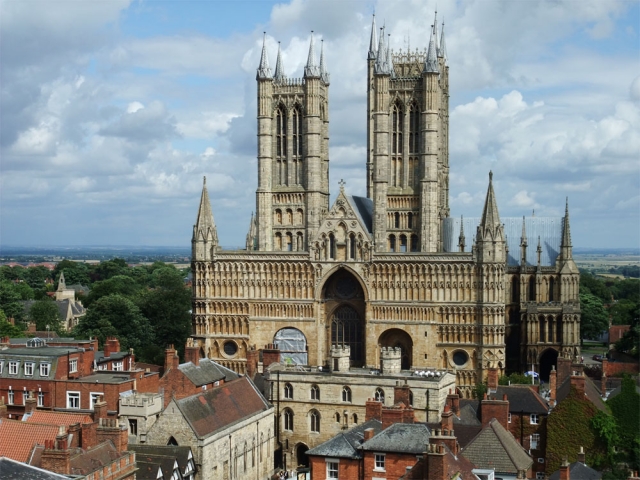 Entry to meetings is free for HA members and students, non-members £3 per meeting. Associate membership of the branch is £18 per year.
For any further information please contact Dr Claire Hubbard-Hall, branch secretary on 01522 583736 or email claire.hubbard-hall@bishopg.ac.uk
All meetings take place at 6pm (light refreshments offered from 5.30pm), at Bishop Grosseteste University, Longdales Road, Lincoln LN1 3DY unless otherwise stated.
Programme of meetings 2016 - 17
19 September 2016
Witchfinder General: Matthew Hopkins and the East Anglian Witch-Hunt of 1645-47
Professor Malcolm Gaskill, University of East Anglia
17 October 2016
The Anarchy: War & Status in Medieval England
Dr Duncan Wright, BGU
7 November 2016
The Battle of the Somme—the making of the powerful propaganda film
Taylor Downing
9 January 2017
Book Launch - 'Accidents & Violent Death in Early Modern London, 1650-1750'
Dr Craig Spence, BGU
16 January 2017
William Marshal's Finest Hour: The Battle of Lincoln 1217
Julian Humphreys
6 February 2017
Love, Laughter & Malice: The surprising history of the Valentine in the 19th century'
Dr Alice Crossley, University of Lincoln
13 March 2017
Agincourt: 1415-present
Professor Anne Curry, University of Southampton
3 April 2017
Churchill, Attlee & the Rise of the British Intelligence Community
Professor Richard Aldrich, University of Warwick
8 May 2017
Cleopatra—Reality & Legend
Lucy Hughes-Hallett
5 June 2017
AGM & 'The Whole World in his Hands: The collection mania of the Sixth Duke of Devonshire' (Dr Jack Rhoden, BGU)