7th Meeting of the Public History Committee March 2012
Public History Committee
Dr Andrew Foster, Chair of Public History Committee, last updated: 29th April 2012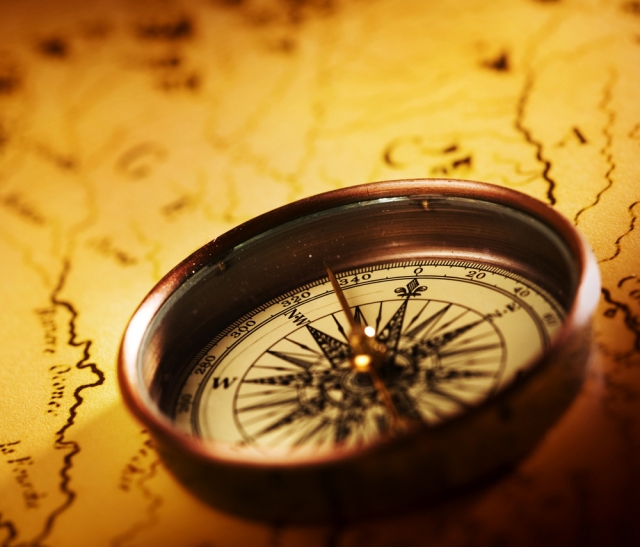 Present: Andrew Foster (Chair), Mary Mills, Elizabeth Matthew, Claire Cross, Nick Barratt, Paula Kitching, & Stuart Davies.
Apologies & communications were received from: Alf Wilkinson, Becky Sullivan, Andrew Payne, Trevor James, Ben Walsh, Jane Golding, Lucy Worsley, Margaret Elbro, & Niki Phillips.
This meeting - plagued with postponements & rearrangements owing to bad weather, etc. - was welcomed. Chair thanked all those present & regretted an high number of apologies, including those from our hard-working secretary Alf, but noted several people had sent useful messages. It was agreed to investigate use of new technology now available at HQ in order to facilitate virtual meetings to supplement those in our schedule. Discussion ranged widely as summarised under themes noted below:
Archives:
It was reported that the 'Archives, Digitization and Heritage Tourism Workshop' run under the auspices of The Centre for the Historical Record, Kingston University, London on 22 February 2012 had been a great success. Various members of this committee had been involved, it had attracted large numbers, the seminars had been excellent in raising a variety of issues about strands of public history, and may have even influenced local councillors present to think creatively about the economic value of our heritage. The team responsible for the workshop was warmly congratulated. Action: the Centre is busy planning future events and also the development of an MA in Public History.
Chair reported that the HA had received some excellent MA dissertations from archive course team leaders at Dundee, Liverpool and University College, London, aspects of all of which were worthy of publication. Topics ranged from discussion of the implementation of the Freedom of Information Act, film archives, the problems of cataloguing foreign language material held in UK record offices, to issues around the capture of archives from small businesses, the nature of 'local identity' and 'we need to talk to grandad'. Action: Members of the committee were currently acting as judges; two winners will be identified shortly and invited to attend the Medlicott evening in the summer, when the HA traditionally awards various prizes.
Chair reported that he and Oliver Morley of TNA had created another podcast in November, now available on TNA website under the title of 'Challenges Facing TNA, part II'. The first podcast created a year earlier had proved to be very successful: judging by number of hits it had been one of TNA's most popular podcasts last year. The discussion this year ranged widely over issues discussed by this committee, such as, the implications of the loss of MLA for the archive sector, new work of TNA, catalogues, issues arising from various threats to the work of county record offices - notably the debate around 'outsourcing' with regard to modern records - and the perennial: 'impact of the digital revolution'. Action: to split podcasts into distinct sections and make available on both websites.
The East of England Regional Archive Council, possibly the last still operating of those spawned by the MLA, continues to do sterling work drawing together archivists, curators and librarians from across East Anglia. They too were discussing matters like cuts to opening hours, the collection of film archives, the creation of heritage centres, digital records, and collection and cataloguing of specialist collections. Long may their good work continue.
As before, committee members commented on the increasing dependence of libraries, museums and archives upon the work of volunteers. This will always need 'facilitators' and it is noteworthy that TNA now has a jointly funded research project looking into 'on-line community engagement'.
The ARA has a new name, Archives for Learning and Education Section (ALES) and is working closely with schools, as an event on 23 March at Langley Academy called 'Archives go to school' testifies. An AGM and training day will be held on 11 June 2012.
Archive watch: concerns were still expressed about anecdotal evidence of cuts to staffing, services and opening hours of record offices around the country. The issue of 'out-sourcing' was one that had many ramifications for cuts in services and less easy access to records in the future if safe storage only was made a priority for some classes of modern records. While the work of local societies in the development of 'community archives' was welcomed for both creating and rescuing new classes of records, concerns were expressed about 'sustainability'. As record offices fill up, there is no onus upon them to take material other than that protected by the statutes. Action: On these topics and others the committee would welcome comments from vigilant members of the public around the country.
Issues pertaining to English Heritage:
English Heritage Education has produced a report on Cultural Education in England, published on 28 February 2012. It makes 24 recommendations concerning what children might be entitled to learn through cultural activities. It also calls for a Cultural Education Partnership group drawing together the work of bodies such as English Heritage, The Arts Council and the BFI. The HLF funded project, Britain from Above, which has digitised the Aerofilms collection, will be launched with a website in June 2012.
A big discussion point of the day was, not unnaturally, the success of English Heritage in being awarded £2.7m by the DfE for its Heritage Schools project to cover the next three years. EH will now be looking for partners around the country, seeking regional expert advisors, to work with clusters of schools and help to use local heritage sites in education. An advisory panel will be established to help steer the project and members of this committee expressed their congratulations to EH and their keenness to become involved where this might be thought appropriate.
A progress report has also been made available on the National Heritage Protection Plan (NHPP) 2011-15. This is the framework for prioritising resources from across the heritage sector on protecting the historic environment. The framework's action plan is divided into 8 themes, further sub-divided into a series of over 400 active or planned projects. The independent Advisory Board is chaired by Dr Mike Heyworth.
Partnerships:
Partnership was a theme that cut across several discussions and it was noted that a forthcoming conference to be held at the University of Warwick (25-27 May 2012) is being mounted under the auspices of the Parish Studies Network based at Warwick and BALH. This will showcase a range of professional and amateur projects based around types of parish studies in the UK and on the continent. The Institute of Historical Research is playing host to several conferences in partnership with bodies like the BALH, RHS and the HA, notably one on 30 June on History in Schools, one for county history societies on 15 September, and one theme of the History (HE) UK annual autumn conference held at the IHR will be the growing use of work placement modules within History degrees, entailing partnerships with museums, libraries and archives.
Family History:
Family History matters had bulked large at the conference held at Kingston and it was encouraging to hear of developments regarding the provision of more open source IT tools for this large band of historians. Thanks to the popularity of this type of history, the concept of 'ancestral tourism' has gathered momentum and is being used by TNA and others as a way to source funding, partly by showing local authorities and others the financial benefits that already accrue to some regions through increased use of material and documentary resources. It was noted with interest how the TV spotlight on family history, typified by programmes like 'Who do you think you are?', may now be morphing into 'community history', with Michael Wood fronting a new series on the 'story of Britain'. And all in tune with current government calls to reinforce this story and the role of narrative in history teaching in schools; connect also the provision of funds for English Heritage.
Historical Association News:
The Annual Conference and AGM will be held in Reading on 11-12 May and there is once again a strong 'public history' strand of talks alongside the customary fare for teachers. The 'Great Debate' competition for Sixth Form students has once again proved to be very popular with over 24 branch heats held over the past year culminating in a final held last month at Merton College, Oxford. Action: the HA is pressing ahead with enhancing its work through multi-media, looking beyond the use of the website towards a full social media strategy. More podcasts are planned to draw attention to the valuable work of such bodies as the Institute of Historical Research and the History of Parliament Trust. [An interview with Professor Miles Taylor, the Director of the IHR will shortly be available on our websites - in two sections]
Museums:
The Committee welcomed Dr Stuart Davies who has kindly agreed to join us and who immediately provided a fascinating survey of the state of the museum world today. As one of the authors of Renaissance in the Regions, the influential report produced for the MLA in 2001, Stuart noted the achievements of the past twelve years, notably the battle for free access and the development of over 1,400 accredited museums around the country. He was less sanguine about the future during a time of austerity. We discussed ideas to make the work of the HA more relevant to this important sector, looking for opportunities to combine forces on training, CPD, journals and events in an effort to acknowledge the important part that this sector plays in the historical community. Many of the current MA courses in Public History stress the important role that museums play in mounting exhibitions that shape thinking about the past as effectively, if not more so, than any traditional publications. And such exhibitions are usually mounted on multi-media, interactive platforms these days which require great expertise regarding presentation as well as content. As some voices argue that modern day historians should forget the book and concentrate solely on multi-media dissemination of their work, it is incumbent on us all to understand how such work is created! Action: make greater efforts to contact museum staff and to learn more about the creation of modern exhibitions.
Higher Education, teacher training and adult education:
News discussed at History (HE) UK meetings and elsewhere suggested that applications to study History degrees have held up well this year, in spite of the introduction of new fee levels. Indeed, it has been noted that some universities have used the popularity and success of History 'A' level students to raise their entry requirements. Chair pointed out that this might have unfortunate consequences for social and geographical inclusion, which will need to be monitored closely, for the success of independent school pupils in gaining high grades was over three times greater than those at state schools. Reports in the press last year noted that History University admissions were second only to Medicine in terms of social exclusivity, while pupils in the south were three times more likely to get into university than those from the north.
Chair suggested that the HA may soon need to campaign under the banner of 'History for All', for news of A level changes can be supplemented with a decline in the number of mature students in universities, and the loss of adult education departments and opportunities around the country. Action: there is much talk still of 'widening participation' and 'access', but the figures will have to be monitored closely in coming years and may tell a different story.
Meanwhile, confusion reigns over the future of teacher-training and government plans to base this more on schools. What is clear, however, is that the reduction of History Secondary PGCE places has been dramatic over the past 7 years, with around 700 places available in 42 providers in 2006-7 as against 482 places available in 35 providers projected for 2012-13. And probably around a third of those providers are now running courses with fewer than ten students enrolled. At a time when it seems possible that the call to teach more students History from the age of 14-16 may be answered, we may face a crisis in availability of fully trained History teachers to teach them. Action: monitor carefully what happens to teacher-training.
Discussion turned on specialist training needs within the ranks of History teachers, for a theme common to a number of matters noted above was current concern that teachers might not be as equipped as they might have been in the past to teach local history, work with archives, or conduct fieldwork. Action: English Heritage, BALH and the HA might consider how best to offer help in these circumstances.
The meeting concluded with thanks to all who had attended or sent in valuable information; also to Elizabeth Matthew for being re-elected through the normal HA mechanisms to remain a valuable member of the group; and congratulations to Dr Richard Gaunt of Nottingham University who has just been elected to join us. The call is still there, however, for any person working in museums, libraries, galleries or archives - or indeed any workplace where they feel that History is significant - to get in touch with us about ways in which they may be able to contribute to the work of this committee.
Possible dates for next two meetings, both to be held at HA, Kennington, London: Tuesday 18 September 2012 & Tuesday 12 February 2013.
Dr Andrew Foster, Chair of Public History Committee, April 2012