8th Meeting of the Public History Committee Sept 2012
Public History Committee
HA, last updated: 3rd October 2012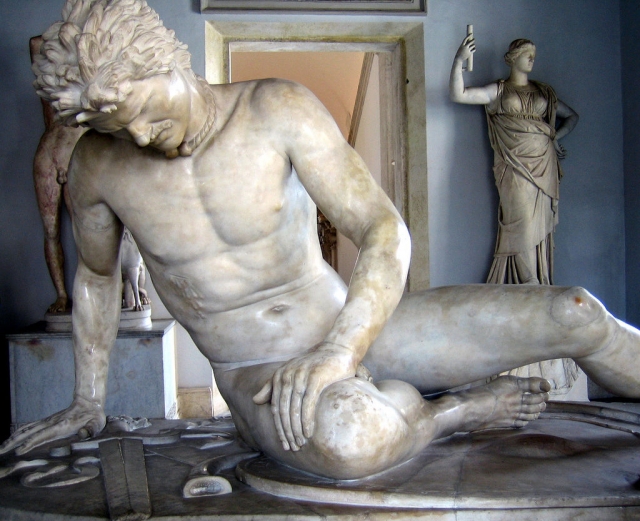 1. Attendees: Andrew Foster (Chair), Alf Wilkinson (Secretary), Stuart Davies, Claire Cross, Jane Golding, Margaret Elbro, Becky Sullivan, John Hare, Elizabeth Matthew & Richard Gaunt (the latter two were welcomed on their recent election to the committee)
2. Apologies: Nick Barratt, Justin Champion, Trevor James, Paula Kitching, Mary Mills, Andrew Payne, Nicola Phillips.
3. 'Minutes' of last meeting in March 2012 were approved and action points fulfilled. It was noted that the Dissertations submitted for our archivist prizes for 2011 were so good that three prizes were awarded instead of the usual two; the prizes were presented by Nick Barratt at the Medlicott Evening in July. It is hoped that the dissertations - or short summaries - will be made available on the HA website as before. (Action) In discussion of organisations represented at our meetings, it was agreed that Chair should approach the History Subject Lead of HEA for a continuation of the valuable representation in the past of members of the old History Subject Centre. (Action) In noting events forthcoming, Chair will also attend the meeting of the History HE (UK) scheduled for 17 November when public history issues will be one focus of the day. (Action) EM commented that this was very topical and that Reading University had introduced a new module with work placements for History students.
4. Review of committee remit and objectives. Aided by copies of the original remit and a grid of objectives achieved or in progress provided by the Chair, there was a full discussion of the work of this committee which first commenced in May 2009. It was agreed that while much had been achieved in a short time, there was still great room for progress. We should continue to canvas bodies that were unrepresented on the committee in an effort to reach out to the wider community interested in History and we should continue to strive to raise the profile of the HA within all communities associated with History. It was felt that we had been successful in raising the profile of public history concerns and a lay membership within the HA, as demonstrated largely though the website. Efforts will be made to restore links with the archaeological communities lost in recent re-structuring. Indeed, it was noted that much had been achieved against a backdrop of austerity in which many organisations with which we had made links had undergone major changes, including English Heritage.
Key to future developments would be how to make better use of the website. Members of the committee were encouraged to promote the work of their respective organisations, post their own views on aspects of our work, and provide links to events and CPD opportunities of common interest. (Action) It was also agreed that Chair might provide a periodic 'blog' or 'rant' about issues of concern aimed at informing and consulting a wider public. (Action)
It was also agreed that we should attempt to make better use of branches in our work, to which end we would produce a generic power-point presentation that might be offered - together with a list of speakers - to branches when compiling their annual programmes. (Action: Chair would liaise with Ian Mason of Branches Committee) Stuart and Andrew will take the lead and hope to draw in others such as Nick, Justin and Nicola in the construction of a power-point presentation to be completed by January. (Action) Details would be provided for the branches part of the HA website and Margaret E volunteered to provide talks in the east, Stuart D for the west midlands, Richard G for the east midlands, Andrew F, Elizabeth M and John H for the south east and west. Other volunteers most welcome...
In discussion of how to reach out to other groups, it was agreed to consider establishing a museum curator's award, similar to the scheme we now operate for early career archivists. This could be linked to universities where courses in Museum Studies are run. Likewise, we should attempt to connect with more bodies representing local history societies and consider how we might support their work through provision of more electronic resources and guides.
In discussion of other issues to pursue, it was agreed to keep the topic of volunteers - their needs, best use of, training and management - under close consideration, for their use was becoming more and more common across all sectors. Many archive offices, libraries, museums and historic sites are now heavily dependent upon volunteers who do immensely valuable work. Concern over sale of archives or libraries suggested that the HA might need to take a more campaigning stance (Chair to consult with Executive Committee). It was also agreed to discuss how we could assist other organisations, such as English Heritage in raising awareness of the 'historic landscape' and environmental issues, particularly in the light of how planning legislation is under constant review.
Finally, it was agreed that we should all look to opportunities to work in partnership, particularly when bidding for funds. It was pointed out that the HA website and over 50 branches around the country offered valuable scope for dissemination of project news, frequently requested by grant giving bodies, and that we reached out to over 5,000 members. This was something that was already been considered by a number of database project teams who were approaching us to run events designed to draw attention to their work.
5. HA news:
Annual Conference will be in York, 10-11 May 2013. As with the previous year, a heritage strand of talks had proved to be very popular. Offers to run workshops next year would be most welcome (action all & details to Alf W please).
HLF Bid for World War One Remembrance Project. There is a Round One bid in progress for a Centenary project, involving regions and local branches. This will include, if successful, training for local groups. We have some partners already, but would welcome others.
Projects: HA is to re-launch its pamphlet series, this time as Kindle e-books, mostly updating and reprinting existing out-of-print titles, with some new ones being commissioned.
The Historian is changing. We are producing some themed editions - eg Historical Fiction in February 2013, with guest editors and new occasional features such as 'my favourite history place', 'my favourite history object', and 'why I love history.' Any volunteers for any of these please contact Alf Wilkinson.
The journal History is now edited by John Charmley based at the University of East Anglia and is much in demand. The Annual Bulletin is, alas, no more, but is being replaced by a themed 5th edition of History.
6. News from members/organisations:
Margaret E reported for EERAC in East Anglia, where there is concern about digital preservation of records by local government. In future, will there be a distinction between 'storage' and 'accessibility' to records? What about technological change? Will this lead to loss of access in the future? UK Data Archive may help provide long term solutions? The Centre for Computing and Humanities at Kings College London might be a useful source of assistance. The TNA is piloting a scheme for advice to local authorities, producing an archive model for local authorities. What makes an Archive Office? What level of staffing? What does it have to do? EERAC are trying to give advice re digitisation, and provide small grants to local projects re: cataloguing, and have funded two courses in Cambridge re: digital training for archivists. How do you keep an eye on records that are in danger [eg, Norfolk & Suffolk Yeomanry Archives, or Luton Carnival Records] The issue of cataloguing was discussed - electronic cataloguing might restrict access to data if it is not detailed enough and carried out properly [reference back to issue of use of volunteers discussed earlier.]
John H reported on the work of Victoria County History in Hampshire, but noted that such work was now very much in the hands of volunteers under local professional direction with help from staff at the IHR. This led to a wider discussion on VCH, with much success to report for areas like Durham, Oxford, Brighton, Nottingham, and Derbyshire, but there were questions about the long-term sustainability of these and other large-scale projects. It was agreed that the HA should attempt to support the valuable work of VCH in any way possible, and certainly publicise projects on our website and in our journals. It was noted that here too the issue of volunteers and their support was central to the debates. It was agreed to collate evidence from our group regarding issues raised by growing use of volunteers and best practice. (Action) Is there a place for 'guides to using sources' as e-books, and generic support for those interested in their local village?
Elizabeth M reported on the development of courses at both undergraduate and postgraduate level at Reading concerned with enhancing the experience and 'employability' of History graduates. Concern was expressed about the impact of the new fees regime on history applications. We all await concrete news of how applications have turned into registrations this year, together with analysis of what the data will reveal about the possible growing social exclusivity of History as a degree subject.
Richard G noted how academics are being encouraged to work with community and local history groups, with some unexpected and useful links being made. County Archives seem to have mixed news: Nottingham's office is to be enlarged, but at the loss of a valued car park! Derbyshire's Record office is re-opening alongside a new on-site Local Studies centre. This raises issues of management, staffing, records expertise, etc. It was agreed that this committee should monitor the development of Local History Centres and how they operate in the promotion of wider access to local history and resources. (Action)
Jane G reported on the Community Archives Annual Conference held in July at which Nick Barratt had been a keynote speaker. A regional event is planned in Worcester on 8 November, sharing community experience in using local film: this is a free event if anyone wants to attend. The English Heritage, 'Heritage Schools' project, is now up and running with three clusters: Barking and Dagenham; Great Yarmouth; and Bristol - initially. The Aerofilms 'Britain From Above' went live in June and has received many hits. EH is running a WW1 Centenary project with pilots through York and Bristol Universities, and has links with the HA project too.
Claire C reported on the County History Societies Symposium held last Saturday under the auspices of the IHR and BALH. This was a follow-up to one organised by John Beckett two years ago in which we also had played some part. There were lectures on issues arising out of digitisation of records, and much discussion about preservation of access. Editors are often reluctant to publish local work solely digitally - people like paper! The issue of access to scholarly websites for academics not attached to an HE institution was raised and discussed. Such academics are disadvantaged, if they do not have access to JISC, etc. How can free access to such digitised resources be established? Good news to report: from this autumn the IHR is hosting a series of seminars on Public History and it was agreed to approach the convenors about the work of this committee, common interests and publicity that we might give to their work.
Stuart D reported that 51% of museums have had their funding cut in the last 12 months, and many jobs have gone, but that few museums had actually been forced to close. Lottery income is increasingly important, but will probably not recover to the pre-Olympics level. The Arts Council has a new fund to create around 6,500 jobs in the sector, chiefly for 12 month placements for 18-25 yr olds. It is also to be used to improve the ethnic balance in the sector. It will provide work experience for NEETS, but there will probably be no jobs for them at the end of their 12 months. The Museums Association is carrying out a 2020 Project, asking what museums should be like in 2020. The Consultation Document is available on the Museums Association website. It was agreed that members of this committee might wish to contribute to that consultation process and that the HA website ought to carry a link to the consultation request for any members who wish to take part. (Action)
7. Dates of future meetings:
11.30-3.30 April 16th 2013
Tuesday 24th September 2013.
All to be at 59A, from 11.30am-3.30pm (note the slightly later start/finish times)