Gloucester History and Heritage Week
Published 1st August 2011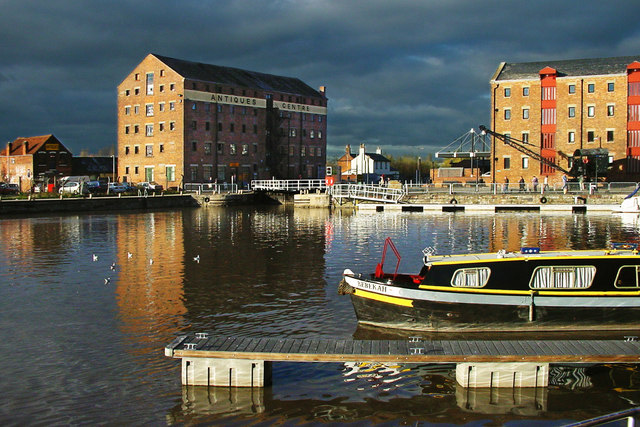 All talks except Thursday and Saturday will start at 7pm in Blackfriars Priory. Tickets include a glass of wine and book signings with the authors afterwards.
Tickets for each of the Blackfriars talks are priced at £8 for adults and £4 for School Children.
Thursday 's talk is in St Mary de Crypt, Southgate Street and will start at 7pm,tickets include a glass of wine with the presenter afterwards and an opportunity to tour this historic Church which contains the Raikes Chapel. Tickets £5 for adults and free entry for School Children.
Saturdays talk will start at 5pm in Blackfriars, preceded by an optional Heritage Open Days tour of the Priory at 3pm (Which will take around an hour and a quarter) leaving time for a glass of wine be-fore the talk as well as afterwards.
Tickets are available at the Guildhall Box Office on 01452 503050 or the Tourist Information Centre on 01452 421188. A season ticket for all 6 talks is available at £ 39 (a saving of £6)
Monday 5th September- The Hidden History of Blackfriars
Widely known local historian and author Phil Moss will give new insights into the story of the most complete surviving Dominican priory in Britain, just restored to its full glory by English Heritage. No -one knows more about the history of Gloucester than Phil Moss, and this illustrated talk will bring alive this too little known Gloucestershire jewel, its life before and after the Dissolution of the Mon-asteries, whether as residence, cap factory or school.
Sponsored by the Ecclesiastical Group
Tuesday 6th September - Glevum and Corinium: Gloucestershire in Roman times
Former Corinium Museum Director Dr John Paddock explains the extraordinary legacy of the Romans across the county and especially in Gloucester and Cirencester. John Paddock is a noted Roman historian whose restoration of the Corinium Museum won second prize in a European competition.
Sponsored by Glevum Security
Wednesday 7th September- The first History of Gloucestershire revisited
Sir Robert Atkyns produced the first History of Gloucestershire in 1712. Three hundred years on former Deputy Head of Sir Thomas Rich School and local historian Alan Pilbeam has revisited Atkyns ' work in a book shortly to be published and will preview his surprising findings with an illustrated talk on how the county has and hasn 't changed.
Sponsored by EG Carter and Co
Thursday 8th September - The continuing relevance of Robert Raikes 200 years on
On the bi-centenary of the death of the founder of the Sunday school movement, Gloucester 's Robert Raikes, Former Citizen Chief reporter Hugh Worsnip will capture the spirit of Raikes in the medieval St Mary de Crypt church where he is buried,and opposite Raikes ' home. Current Civic Trust trustee Hugh Worsnip will look at the lives of both Robert Raikes ' it being the younger who founded the Sunday School movement. Themes explored include education and aspiration for the young and the reform of our prisons and suggest they remain as valid today as they were then.
Sponsored by the Gloucester Civic Trust
Friday 9th September - Richard of Gloucester, the Battles of Tewkesbury and Bosworth and the fall of the House of York
National historian and Bristol University lecturer Chris Skidmore tackles the two key battles of the Wars of the Roses and whether Richard of Gloucester learnt lessons from Tewkesbury at Bosworth, offering a preview of some of the themes of his about to be published book on Bosworth. Chris Skidmore is the biographer of both Edward VI and Elizabeth I and MP for Kingswood.
Sponsored by the Norville Group
Saturday 10th September - A hundred years after the Lords Act what now for constitutional change?
Constitutional historian and author Peter Hennessy looks both backwards and forwards at constitutional change in the centenary year of the House of Lords Act that changed the balance of power in Parliament for ever. AV, a new draft Bill on the House of Lords, changes to the Laws of Succession and our relationship with Europe:do we need a Constitution,constitutional changes or if it ain 't broke don 't fix it?
Lord Hennessy of Nympsfield is the Attlee Professor of Contemporary British History at Queen Mary, University of London and author of many books including the definitive work on Whitehall, Harold Macmillan, and the Cabinet.
Sponsored by Davies and Partners