The Story of Bangladesh and Bangladeshi People
Published 14th May 2014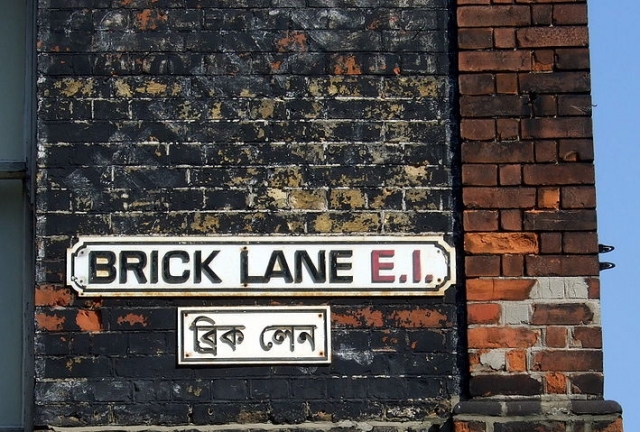 Brick Lane Circle's Fourth Annual Conference
Saturday 17 May 2014 - 2.00-7.00pm
Brady Arts Centre, 192-196 Hanbury St, London E1 5HU
List of events:
1. Rohingya and their problem
By Nurul Islam, Chairman, Arakan Rohingya National Organisation.Nurul Islam was born in 1948 in Arakan, Burma. Actively took part in Muslim student activities
and Rohingya movement while studying in Rangoon University. Worked as the President of the
Rangoon University Rohingya Student Association in 1971.
2. Tears In The Fabric - A Documentary Film - By The Rainbow Collective
In Savar, Bangladesh, Razia struggles to raise her 2 grandchildren after losing her daughters in the Rana Plaza factory collapse which claimed the lives of over 1000 garment workers. 1 year after the disaster, TEARS IN THE FABRIC follows Razia as she searches for resolution and answers through protest on the streets of Dhaka, in the education of her grandsons and amongst the rubble and torn fabrics of Rana Plaza.
The Rainbow Collective: Hannan Majid and Richard York have been working together as documentary filmmakers since graduating (http://www.rainbowcollective.co.uk/, raisingforrana.com)
3. Palace and Folk: Bengali Music's Past and Present - By Richard David Williams and Priyanka Basu
When Wajid 'Ali Shah, the last Nawab of Lucknow, settled in Calcutta in 1856 he constructed a new musical court. Contemporary staging of "folk" performances post-Partition, performance genres such as Kobigaan have seen a constant debate between "authentic" and "curtailed performances" within the larger rubric of cultural politics in Bengal/Bangladesh.Richard David Williams is a cultural historian of North India, and researches the interplay between religious traditions, music, and literature. He is currently finishing his PhD at King's College London. Priyanka Basu is a performer (in Odissi dance) and her research interests include Bengali theatre, music, and films, Marxist cultural movements, living ethnographies, and Dance Studies. She is in the process of finishing her PhD at SOAS, London.
4. The Road to Shapla Chottor: The State, The Academy, The Press and The Human rights Industry
By Puru Miah (The Brethren of Black Lotus)
Brick Lane Circle's events are is designed to help improve our understanding of Bangladesh, the experiences of Bangladeshis around the world and the complexities and challenges faced by the country and its people.
All welcome! Free entry!
For more details or to book a place please contact M Ahmedullah, Secretary of Brick Lane Circle Phone 07574224891 or email bricklanecircle@yahoo.co.uk