Seminar on Bangladesh and Bangladeshis abroad
Published 19th March 2009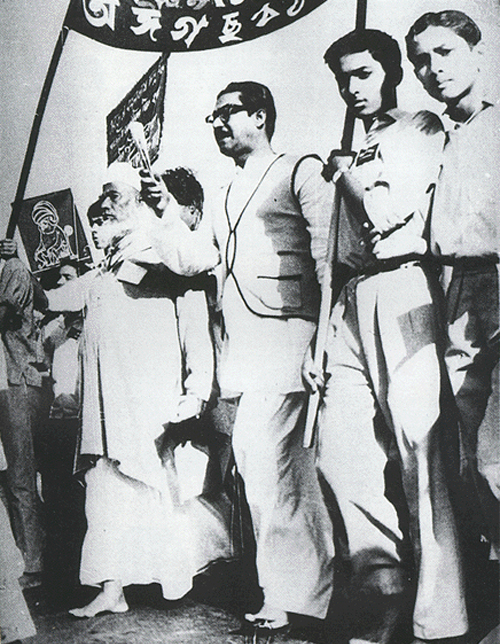 Every Thursday, 7-9pm, 22 January - 9 April 2009 Lab 5, Idea Store Whitechapel 321 Whitechapel Rd, London E1 1BU.
19 March
"Whose language is it anyway?" English Language and Access: The Case of Bangladeshis in London
By Dr Ferhana Hashem. She is a Research Fellow at the University of Kent, currently working on a Nuffield Foundation Small Grants funded research project entitled 'What kind of language service should public authorities provide to minority groups: the case of Bangladeshis in London'. She has recently completed research on a two-year ESRC research project, which explored 'Ethnic Options of Mixed Race Identity' in Britain. Ferhana completed her doctorate in political sociology in 2003, which examined Bengal Muslim identity in the Indian subcontinent.
26 March
ENGLADESH - screening of photo documentary exploring the impact of migration to Britain on Sylhet
By Photojournalist Sam Strickland.. He will present and discuss his ongoing documentary examining how migration to Britain is transforming Sylhet and the UK. Engladesh began as a photojournalism MA thesis (London College of Communication). Sam's interest in photography grew from his degree in history and journalism at Queen Mary & City University in London. He has since photographed for the National Portrait Gallery, charities in the UK, Uganda and Bangladesh and various magazines. Engladesh (first cut) is online
2 April
A panel discussion on The Future of Bangladeshi Marriage in the UK?
Sapnara Khatun. She read law at the LSE and was called to the Bar and has been in practice since 1990. Appointed as Judge - Recorder of the Crown in 2006. In 2003 she was appointed to the government's Family Justice Council to advise on all aspects of family justice system. She has also advised on and drafted the new Forced Marriage Act and plays an active role in the boards of many voluntary and charitable organisations.
Ashley Chisholm. He set up MixTogether.org three years ago. Run entirely by volunteers in their spare time, the website offers a safe place for mixed race and religion couples to speak to each other and try to resolve problems with their families. Ashley works full time as an accountant in the City.
Shelina Zahra Janmohamed. She is a commentator with a focus on British Islam, writing regularly for The Muslim News and Emel magazine and also mainstream press such as The Guardian. Shelina writes her own blog at www.spirit21.co.uk and appears regularly on TV and radio to comment on Islam, Muslim and Muslim women's issues. She was born in London, studied at New College (University of Oxford) and works in the technology Industry. Shelina is about to publish her first book in February 2009 entitled 'Love in a headscarf' ().