Who wore the trousers?
From Bloomers to Land Girls, new online archive celebrates women taking strides across history
Published 19th November 2017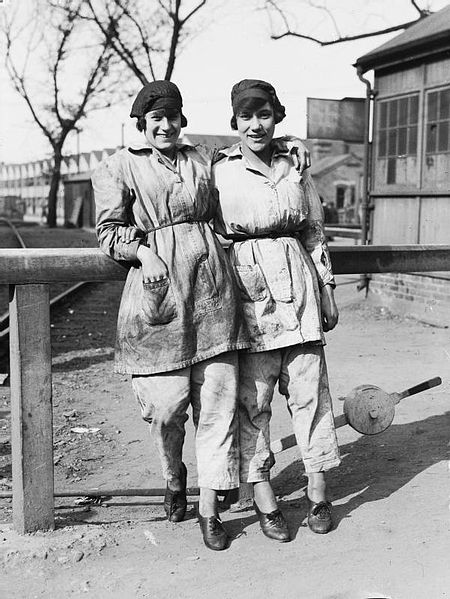 Women in Trousers: A Visual Archive brings together images of bloomers, knickerbockers, culottes and all manner of bifurcated or 'divided' garments to tell the story of trouser-wearing women through an online gallery of digital images spanning more than a century.
The images in the archive offer a visual account of the complex and sometimes contradictory meanings represented by women 'wearing the trousers' from the 1850s to the 1960s, and provide an illuminating document of the momentous cultural, historical and political shifts affecting women's lives across this period.
The innovative digital resource will be useful for students, schoolteachers, researchers and those with a general interest in gender and dress history.
Members of the public are invited to submit their own photographs of family members wearing trousers via email (wearingtrousers@cardiff.ac.uk) for the archive's 'Who wore the trousers?' section.
Launched in #ExploreArchives week, the innovative archive is the work of Dr Becky Munford, Reader in English Literature at Cardiff University's School of English, Communication and Philosophy.
"From Joan of Arc to Amelia Bloomer, and Mary Edwards Walker to Marlene Dietrich, trouser-wearing women have been associated with periods of social and political upheaval, women's liberation, radical thought, aesthetic innovation and erotic freedom", explains Dr Munford.
"The response to the request for images for the Who wore the trousers? section of the archive has already been fantastic. With several moving stories emerging from these photographs, this is one of the most exciting and valuable parts of the project. We would love to hear from anyone who has a photo to share or a story to tell", says Dr Munford.
Women in Trousers: A Visual Archive launched in the week celebrating archives across the globe, #ExploreArchives (18-26 November) at Cardiff University's Special Collections and Archives.
The project also features an online exhibition of original works by Anne Thalheim, Astride Two Worlds, inspired by Dr Munford's project. A specially curated Trouser display from the National Museum Wales Textile Collection was on view exclusively for the duration of the launch evening.
For latest Women in Trousers updates, follow the archive on Twitter.
Dr Becky Munford teaches and researches in the fields of modern and contemporary women's writing, gender studies and dress and fashion history. Currently writing her latest book Making Strides: a Literary and Cultural History of Women in Trousers, she is author of Decadent Daughters and Monstrous Mothers: Angela Carter and European Gothic and co-author of Feminism and Popular Culture: Investigating the Postfeminist Mystique.