Published 26th July 2019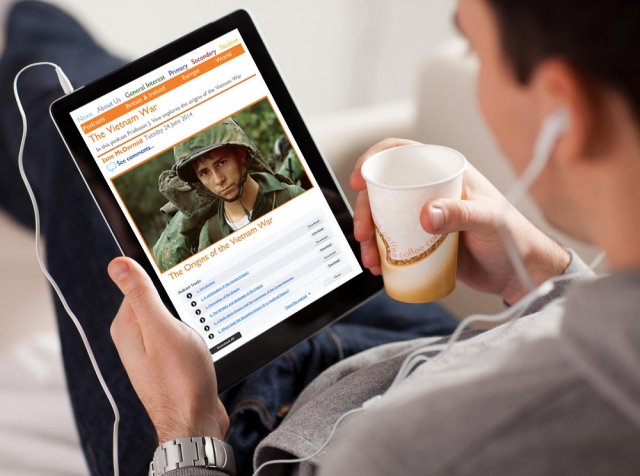 Enjoy a free podcast each week
Whether you're sitting in the garden, cooling off by the open door, watching the rain or travelling to work, the perfect accompaniment is an HA podcast. Our podcasts cover numerous themes explored in detail by experts on the subject. Some last only a few minutes while others provide up to 30 minutes of in-depth analysis and explanation on a historical topic.
If you're a member of the HA you can always access our podcasts at any time, but like selecting a TV programme with so much on offer the volume of choice can be overwhelming. So we've selected five we think you might find interesting to while away some time or provide you with illumination while you complete the boring tasks around the house. These podcasts wll be made temporarily open access for a week each over the summer period.
Week One (29 July–5 August):
As British politics seems to be tearing itself apart and other nations also have a summer of fallout, it might be interesting to explore one of the last times divisions ripped Europe apart by listening to The Fall of the Western Roman Empire.
If you're a member you might also like to hear our podcasts on the Goths and the Huns.
Week Two (5–12 August):
In week two find out how the British Isles have a long history of ethnic and cultural diversity, starting with African and Caribbean British history in the Tudor period.
With membership you can explore the topic further with our podcast series on Diversity in early modern Britain.
Week Three (12–19 August):
If summer for you is more about holidays and warm climes then join us in week three to look at Interpretations of the Spanish Golden Age, and if you're a member find out more with our full series on The Spanish Golden Age
Week Four (19–26 August):
In week four you might like to spend some time learning about the Renaissance and why its legacy remains with us today in An introduction to the Renaissance.
Week Five (26 August–2 September):
Finally in week five, to ready us all for an autumn of political developments one way or another find out about the influence of Thomas Paine on modern-day democracies and republics in The life and ideas of Thomas Paine.
It's easy to access the podcasts: follow the link below on your computer, tablet or mobile and click play. Listen quietly using your headphones or with the volume turned up loud as you move round a room – why not give it a go?