HA Conference 2021 goes virtual
24–29 May 2021, online
Published: 18th February 2021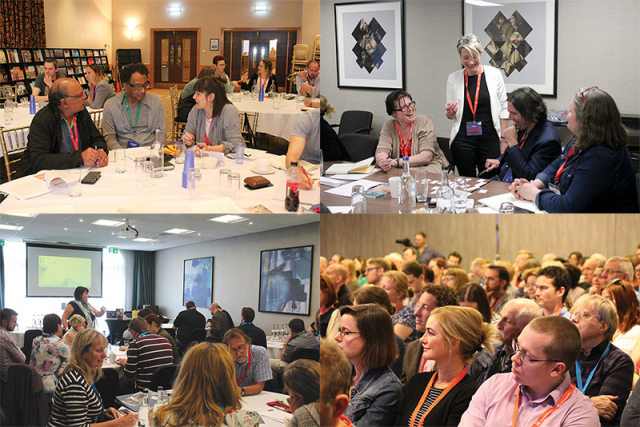 HA Conference 2021
It is HA conference time!
Not to be foiled by a pandemic we are still having a May HA conference this year – but it will be digital. There will still be keynote lectures by top historians and educators, and we'll still have workshop sessions and live discussion sessions.
This is the second time we've done this now, so we know a lot of the tricks to making an online conference really work. There will be a mixture of recorded and live sessions and the conference will be spread over a week during the evenings and a weekend. The recorded sessions will be available in advance of conference week and for a limited amount of time after it – to enable conference delegates as much time as possible to take advantage of what is on offer. The live keynotes will be followed by a live Q&A session. There will be live interactive workshops over the conference week for all our usual strands.
Michael Wood will be returning to conference – albeit by a screen. Always a favourite for HA members, he has just brought out a new book on the history of China and he will be talking about that.
This year we will have Professor Peter Mandler giving his first President's lecture and there will also be lectures and workshops from: Dr Kennetta Hammond Perry, Director, Stephen Lawrence Research Centre; Tim Jenner, HMI Subject Lead History at Ofsted; leading history educationalist Christine Counsell; and Dr James Ross of the University of Winchester. There will be workshops from specialists in primary and secondary eduction as well as a rich general strand for anyone with an interest in history that will include topics on Islamic history and the late medieval period.
HA conference is unique – it the only history conference that brings together content for those with a general interest in history, specific subject knowledge and specialist CPD for Primary and Secondary education deliverers.
While this year might not have the social side many are currently craving, it will still provide top class speakers and workshops – and the good news is you will be able to attend and access more of the lectures and the workshops then a physical conference because of the recordings.
If you'd like to know how it worked last time have a look at our 2020 conference round-up.
Book now
Book now for HA conference 2021 (HA conference website)
To find out more visit haconference.com