Giuseppe Garibaldi a hero to be worshipped?
Published 14th September 2009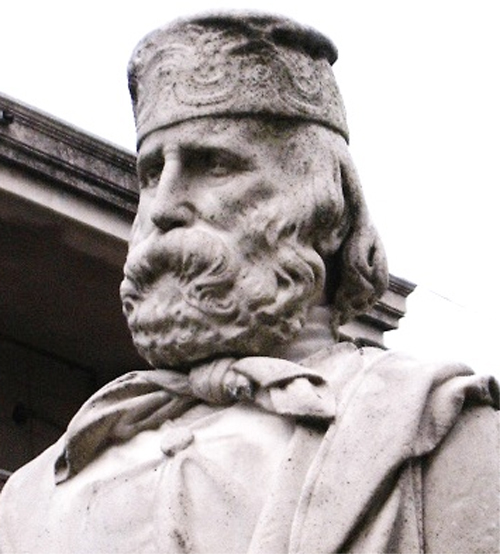 History and the digital revolution, 'Sleaze': A Historical Perspective. Chichester Branch Programme 2009/10
All meetings will be held at the Friends' Meeting House, Priory Road, Chichester. Chairman: Mr Michael Harlock, Secretary Tony Dignum. For further details phone 01243 538585.
7.30pm Thursday 17 SEPTEMBER 2009
The President of the Chichester Branch
ANDREW FOSTER D.Phil. FRHistS FSA Visiting Fellow Universities of Southampton & Kent
HISTORY AND THE DIGITAL REVOLUTION
Preceded by Branch AGM and Refreshments.
7.30pm Thursday 15 OCTOBER 2009
ANDREW CHANDLER Ph.D.
Senior Lecturer in Modern Religious & Anglo-German History University of Chichester
BRITAIN AND RESISTANCE IN HITLER'S GERMANY
7.30pm Thursday 19 NOVEMBER 2009
PETER HENNESSY Ph.D. FBA
Attlee Professor of Contemporary British History University of London
BRITAIN IN THE FIFTIES
2.30pm Saturday 16 JANUARY 2010
LUCY HUGHES-HALLETT
Author of Cleopatra and Heroes, Saviours, Traitors and Supermen
GUISEPPE GARIBALDI: A HERO TO WORSHIP?
2.30pm Saturday 20 FEBRUARY 2010
PAUL SEAWARD Ph.D.
Director of the History of Parliament and Vice President of the Royal Historical Society
"SLEAZE", "OLD CORRUPTION" AND PARLIAMENTARY REFORM: A HISTORICAL PERSPECTIVE AND THE CURRENT CRISIS
7.30pm Thursday 18 MARCH 2010
Eleventh Annual John Fines Memorial Lecture
EAMON DUFFY Ph.D. DD
Professor of the History of Christianity University of Cambridge and Fellow of Magdalene College
MARY TUDOR
7.30pm Thursday 15 APRIL 2010
PHILIP BOBBITT
Professor of Federal Jurisprudence and Director of the Centre for National Security Columbia University New York USA
DOES THE IDEA OF A "WAR ON TERROR" MAKE SENSE?
Meetings are open without charge to all members of The Historical Association irrespective of the branch to which they are attached.
Free admission is also available to staff and students of colleges, schools and other institutions, wherever situated, which are corporate members of the Association.
Associate membership of the Chichester Branch is available at £12.00 per annum for one person (reduced to £6.00 for the spouse of a full member of the Association) or £18.00 for two persons resident at the same address.
No charge is made for attendance at the AGM and lecture on 18 September. Non­-members may attend subsequent lectures for a charge of £3.00 per lecture.