The London History Festival
Published 3rd November 2010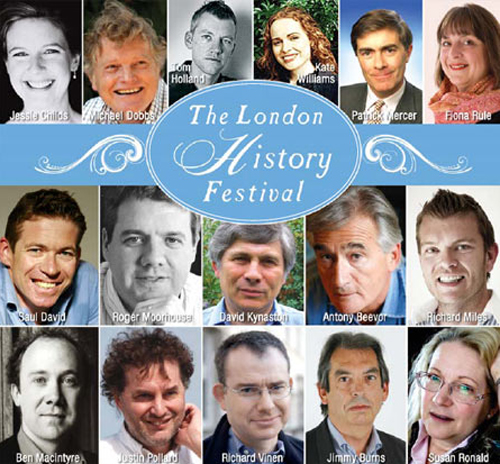 15 to 25 November 2010 at Kensington Central Library
History Today, which celebrates its 60th anniversary in January, is a publication whose mission is to bring the work of the finest historians to the widest possible audience. That is why it is proud to sponsor the second London History Festival, a project that shares those aims. Building on last year's remarkable success, the London History Festival brings the chance to engage with some of today's finest practitioners of the historian's craft to the people of one of the great world cities, itself rich in history.
The distinguished historians at the London History Festival seek to both entertain and enlighten, through their books and oratory. The London History Festival is a social event too, encouraging its audience to mingle and share common interests. The authors will also be available for a book signing session and chat once the talks are completed. The London History Festival is one of the jewels of the capital's cultural life. It is here that history is brought to life.
- Paul Lay, Editor of History Today.
Festival Events:
The Tudors
15 November, 7pm - More information>>
Antony Beevor, from Stalingrad to D-Day
16 November, 7pm - More information>>
Britain's Greatest Prime Minister
18 November, 7pm - More information>>
Spies
22 November, 7pm - More information>>
Rome and Carthage
23 November, 7pm - More information>>
The Victorian Age
25 November, 7pm - More information>>