9th Meeting of the Public History Committee Apr 2013
Public History Committee
Last updated: 13th June 2018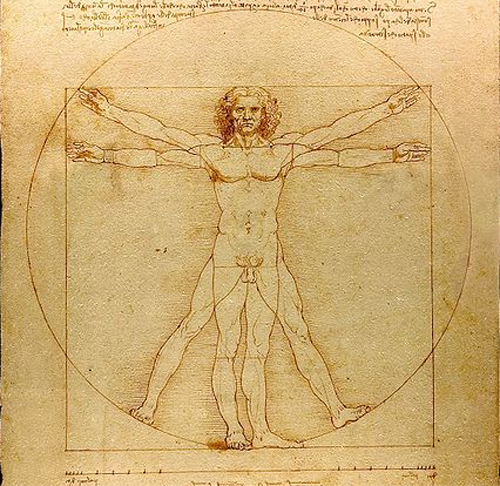 Attendees: Andrew Foster (Chair), Alf Wilkinson (Secretary), Stuart Davies, Trevor James, Becky Sullivan, Nicola Phillips and John Hare.
Apologies: Elizabeth Matthew, Nick Barratt, Claire Cross, Margaret Elbro, Jane Golding, Mary Mills, Andrew Payne, Lucy Worsley, Paula Kitching, Justin Champion - although several of the above submitted written comments for the meeting.
1. 'Notes' of last meeting (No.9) in September 2012 (available on HA website) were approved and action points noted from which it was also agreed:
To review and update email list of contacts for circulation.
Chair to talk with History Subject Centre re: representation on PHC.
Members were again reminded of the opportunity to update their piece/promote their organisation/publicise any events on the Public History part of the HA website - details to be sent to Alf Wilkinson
The first 'Chair's Rant' was on archives and is now on the website.
Podcasts: a third podcast on TNA has been recorded and uploaded onto the website; a new podcast on the Nun's Project is also available.
Chair to talk with HD about work of All-Party Committee on Archives & History.
Chair eager to find examples of the variety of Local/Regional History Centres now emerging around the country with a view to dissemination of 'good practice'. These might include centres set up in universities, or more commonly, the bringing together of local history libraries, museums, and archive offices.
Chair and SD still to finalise guidelines for talks that might be given about the HA and Public History to branches and other bodies.
It was reported that the HA bid for HLF/World War One funding had been unsuccessful, although we had been encouraged to make further bids on a regional basis. Attention was drawn to the need not to neglect other wars such as those that were fought over Korea or Suez.
The HA will continue to provide great support to those interested in World War One: we have produced a list of academic speakers willing to speak on these matters; The Historian will feature an article in every issue over the next few years to commemorate events between 1914-1919; these will commence with a special issue for December 2013 on the 'world in 1913' prior to war.
The HA is working with Exeter University on a project on how WW1 is taught through History and English. There will be a joint conference with the English Association in April 2014 when Michael Morpurgo has agreed to be a keynote speaker. Other possible actions include: helping local counties promote any of their special events, etc, on the HA website. Seeking to work with as many partners as possible, in which connection the The Tank Museum at Bovington, and Alamein Trust in Hampshire were mentioned.
It was agreed that the implementation of new planning legislation should be monitored closely in the light of growing concerns in the press that this had given property developers a green light to ride roughshod over concerns about greenfield, heritage or conservation sites in an eagerness to move ahead with greater speed. All comments welcome.
2. Dissertation Competition: Eight dissertations - all of a very high standard - had been submitted. These were now in the process of being judged in time to make an announcement at the Medlicott evening scheduled for 18 June 2013 to be held at the Institute of Education. As in previous years, it was agreed to encourage all who had been entered by their university departments to offer short accounts of their work for 'publication' by the HA, for all discussed matters of interest to a larger public.
It was agreed to look into ways in which this thinking about promoting the work of trainee archivists might be extended to those studying to be museum curators; Chair & SD agreed to write a proposal for HA Exec Committee to be presented in the autumn.
3. HA news:
The Annual Conference in York is booking well and there is a 'heritage' strand of talks again. Chair referred members to his annual report that will be presented at the AGM; he was encouraged to emphasise in future reports the large part played by volunteers in running the HA.
The Pamphlet Series was discussed. Becky to circulate 'Guide to Sources' for comment/ updating as appropriate; these would now be issued electronically. Members were asked if there were other sources, beyond the existing 1-48, that ought to be considered for a third volume.
Kindle Books - First Crusade has been published, and Henry V is in preparation. It was suggested that the HA might consider a 'print on demand' approach to pamphlets.
The current debate over the Finch report on Open Access and publishing aroused a great deal of discussion, largely focusing around what exactly is 'public funding', and how the policy might affect learned publications available by subscription. Many bodies like the HA depend on income from such journals. All interested in these matters were referred to the IHR website which is hosting a discussion of what many in the Humanities see as a major threat owing to 'unintended consequences' should this report be implemented. There are fears that 'Open Access' might actually lead to the collapse of many journals, the destruction of existing models of publishing, and restrict opportunities for academics in early or later stages of their careers. A statement will be made to the effect that the HA has given its full support to the arguments marshalled by others like the editors of major journals and the Royal Historical Society in leading the campaign to raise concerns on Open Access; this would also tie in with concerns expressed by members of BALH. It was agreed to monitor this issue closely: it involved many worthy aims such as the making of publically funded research more available than hitherto, to larger numbers of people, and more speedily - all very laudable, but at what cost?
4. News from members/organisations:
EERAC: Reports from this group, the last survival of the old MLA regime, indicated a range of concerns around new proposals for self-accreditation of county archive offices being piloted by TNA, the effects of digitisation, the future of 'Suffolk Heritage Services', a BRA survey of archives at risk, and the general shape of things to come under the impact of the 'digital revolution'. It was agreed to monitor several of these matters, particularly those relating to archives, very closely.
BALH: BALH is concerned about the implications of Open Access not simply forThe Local Historianbut also for regional and county historical and archaeological journals in general which so far have not been specifically addressed. It was agreed to help to publicise their latest book by Kate Tiller, Remembrance and Community: War Memorials and Local History.
VCH: Hampshire has published the first 'one-village' study. Chair offered to review it for the HA website. Some counties seem to be getting quite big grants, whereas others are struggling for finance. Much now depends totally on volunteers, on which subject the HA might be able to offer useful advice. The Norwell Project, in Nottinghamshire, was raised as an interesting example of the thematic approach to local history, with several acclaimed publications.
The Kingston Centre for the Historical Record, still under discussion, had held a major conference using magazines as historical references, an idea since picked up by Cornell University. A series of Kingston Trails had been published using staff and students producing 2-minute film clips and an interactive map (see University website). They are presently working on the idea of a Kingston Heritage Hub, including Nick Barratt's idea of Ancestral Tourism, but this is dependent - like so much else these days - on a successful HLF bid. The Centre will be presenting a workshop on writing local history at the Kingston Connections Festival in June. There is some tentative co-operation with the Newham New Deal Partnership on a project based on the book 'The Sugar Girls,' with an exhibition in Becton and oral history of Tate and Lyle workers, mostly during WW2. It is to be hoped that current restructuring will not delay the full emergence of this active Centre and other initiatives such as the development of an MA in Public History.
Museum Sector: Although morale amongst curators is reported to be low, there are still around 2,500 museums in the UK and there have not been many closures. There is, however, a growing reliance upon volunteers in this sector, particularly in the 40% in the private sector. The 'Happy Museum' Project was mentioned, where a report recently published by a 'happy economist' from the LSE suggests the role of museums is to entertain and make people feel good, not to educate.... For their amusement, members were alerted to The Museum Association blog 'Maggie Thatcher was good for museums'.
5. AOB: Members were alerted to the new IHR seminar series on Public History now running, for details of which see the IHR website. It was agreed that we might all consider issues arising out of History and the media as one key topic for our next meeting which is scheduled for Tuesday 24 September 2013.